Far Eastern University (FEU) continues to strengthen its international presence with the appointment of Dr. Rowena Capulong-Reyes, Dean of the Institute of Arts and Sciences (IAS), as Executive Committee member of the Asia-Pacific Communication Alliance (APCA).
The appointment was conferred during the international association's annual conference, in partnership with the Asian Network for Public Opinion Research (ANPOR), where FEU's Department of Communication organized a panel discussion on "Disruptions and (re)Construction in the Time of COVID-19: Turning the Gaze on the Global South."
APCA, an association of professional organizations in the Asia-Pacific region, aims to promote best practices in journalism and communication studies, provide training, and encourage cooperation among communication and journalism associations.
Prior to this appointment, Reyes was president for two terms of the Philippine Association of Communication Educators (PACE), the largest and oldest national professional organization for communication and media teachers.
"I am deeply honored to further engage FEU and PACE in the international discourse shaping the field of media and communication. In a globalized society, we have to be both outward and inward looking and APCA is a fitting platform for this perspective," Reyes stressed.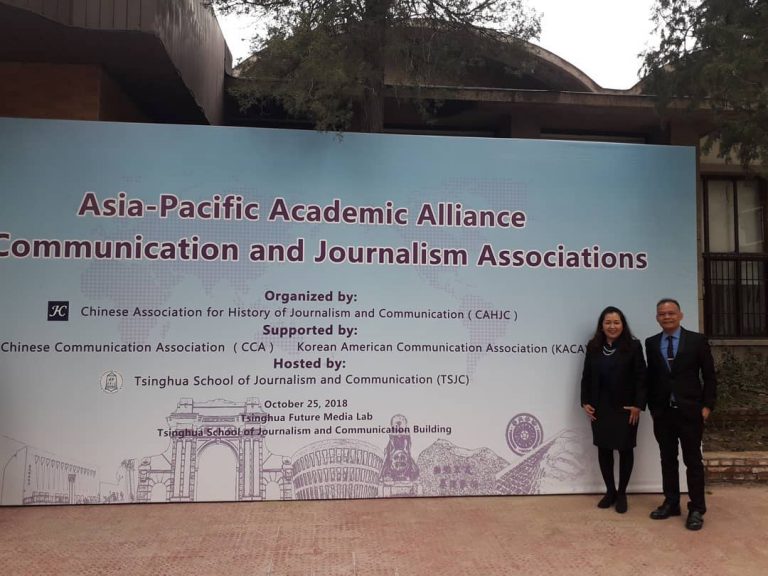 (Image caption: Dean Wen visited China during APCA's last convention in 2018.)