WRITE, which stands for Workshop on Research Initiatives, Topic Conceptualization, and Enrichment is an initiative of the URC to boost the university's research engagement. It targets to involve the different institutes of the university to craft research proposals with the goal of bringing these concepts into becoming research projects. 
WRITE support departments in forming discussion groups that will lead to research projects from conceptualization to publication. These research projects, aligned with the university and institute research agenda, will focus on the achievement of UN's Sustainable Development Goals (SDGs), DOST"s Harmonized National Research and Development Agenda (HNRDA), and the Philippine Development Plan (PDP).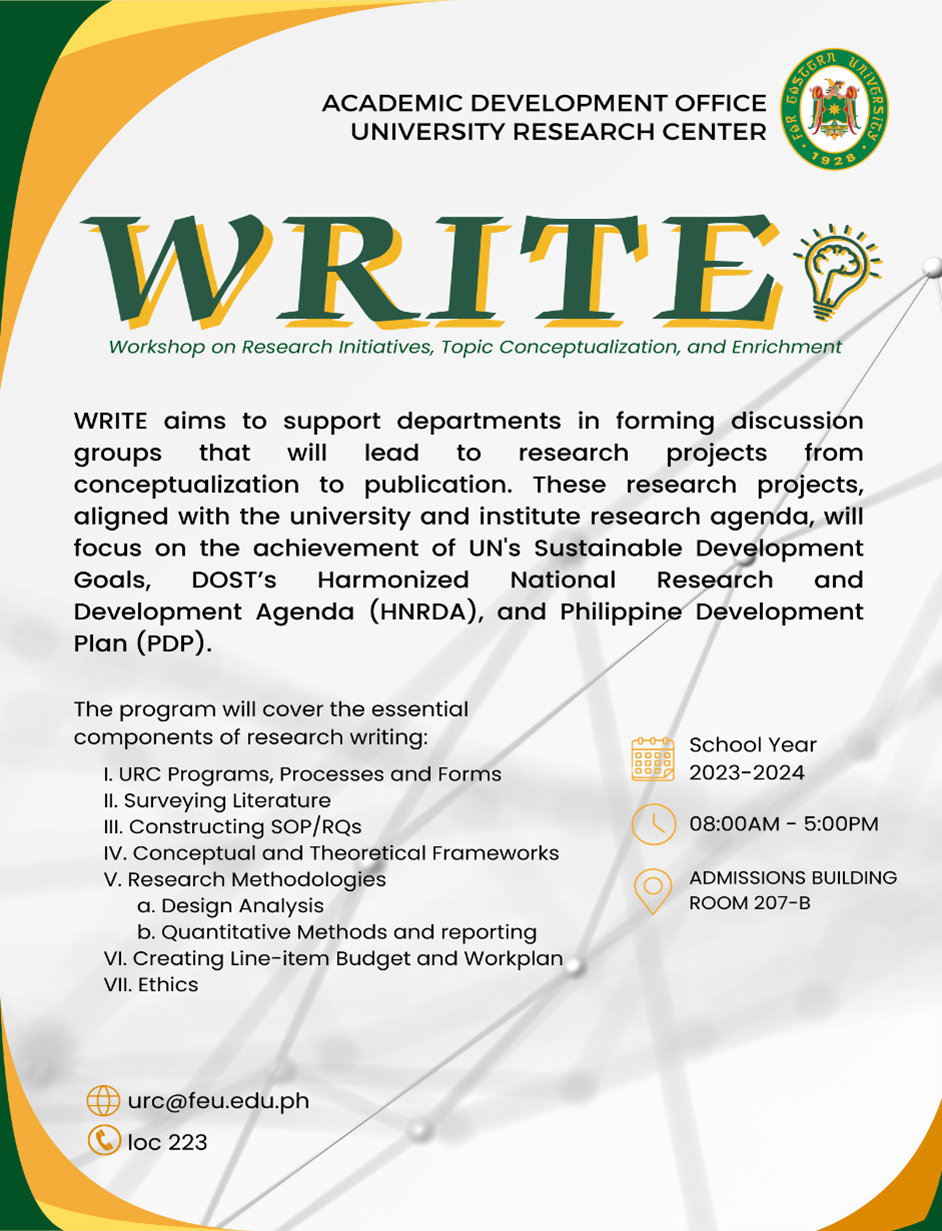 The URC welcomed participants from different institutes respectively. All workshops were conducted for two days that covered crafting of the research proposal, providing valuable insights into the research grant application process.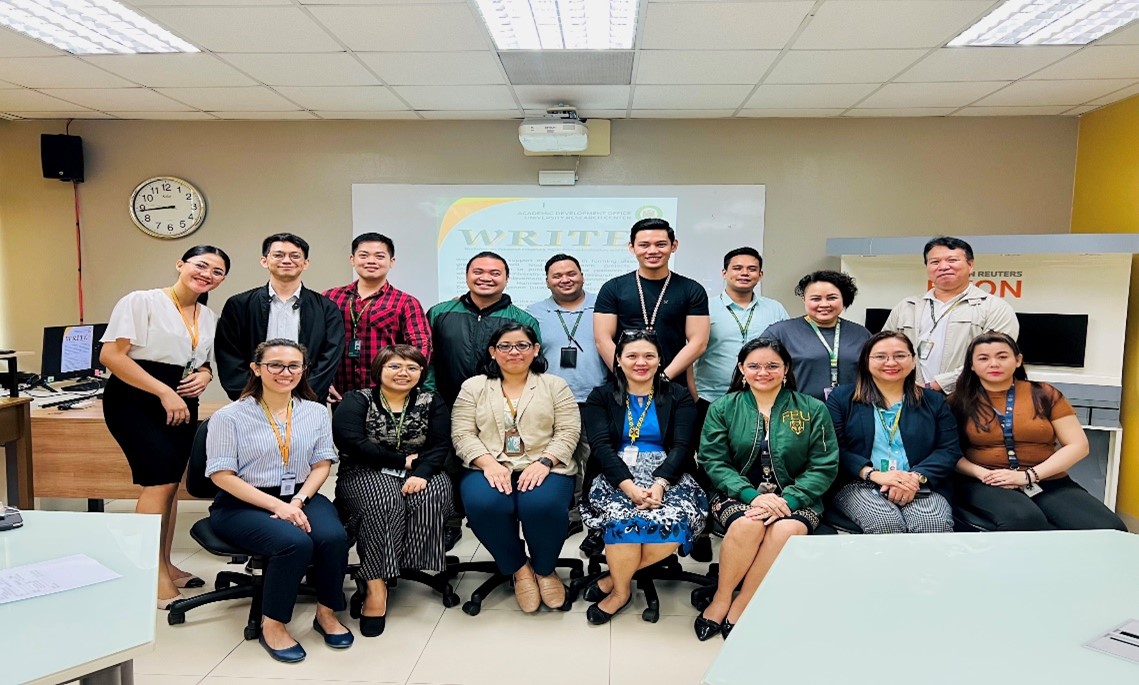 The program covered the essential components of research writing which included an overview of the URC programs, processes, and associated forms to ensure a clear understanding of these programs. Additionally, participants delved into the aspects of surveying literature enabling them to build a strong foundation for their research. The program also emphasized the importance of Statement of the Problem and Research Questions, as well as the development of conceptual and theoretical frameworks to guide research activities. A thorough discussion on research methodologies, encompassing design analysis, quantitative methods, and reporting were also provided. Furthermore, participants learned how to create a line-item budget and work plan to ensure the efficient allocation of resources. Lastly, ethical considerations in research were also discussed.
In summary, WRITE exemplifies the university's commitment to research excellence and collaboration by empowering participants to engage in impactful research projects that align with crucial national and international objectives.