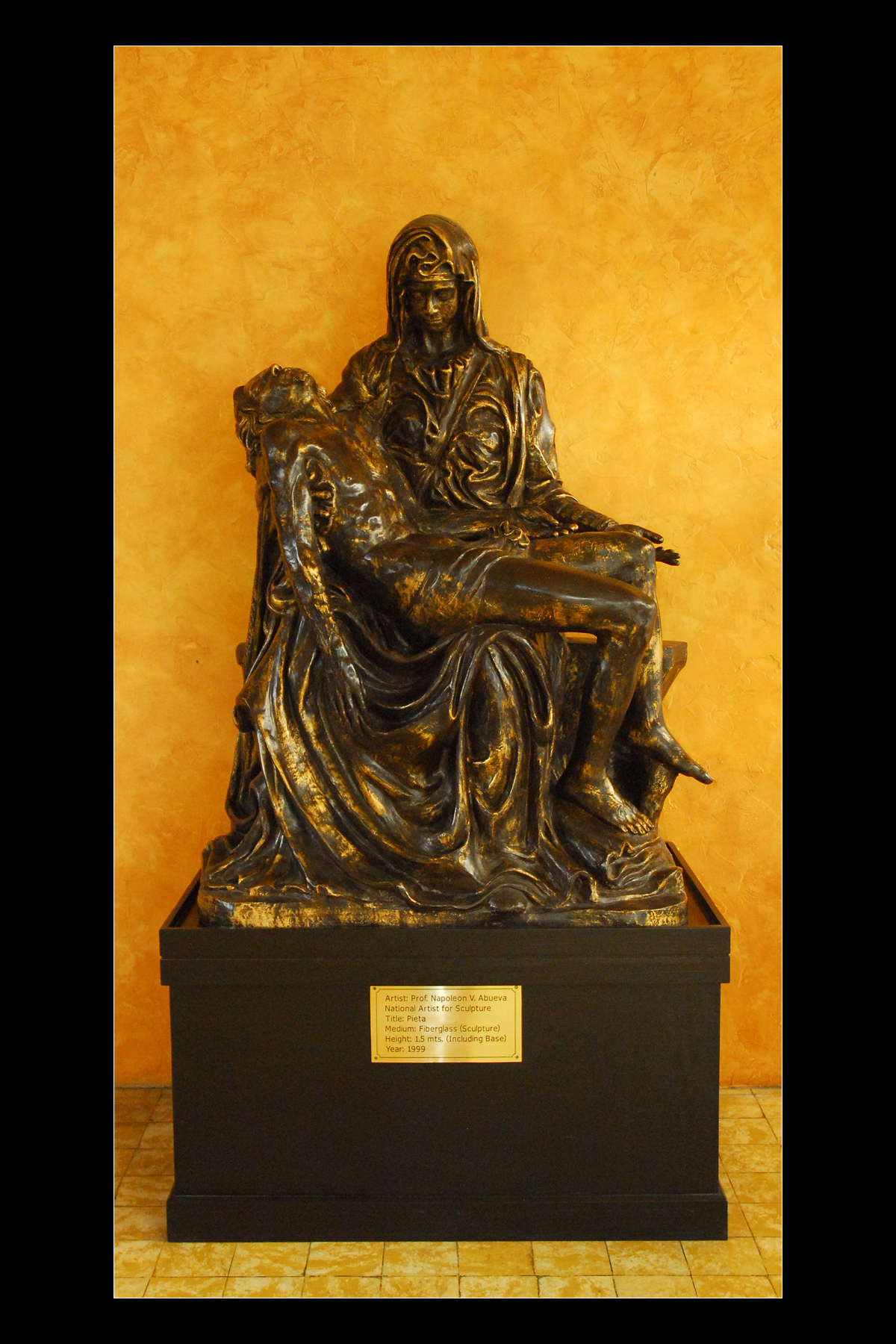 About the Piece
The Pieta is a Renaissance sculpture regarded as the greatest work of Michelangelo, esteemed even more highly than the David and the ceiling of the Sistine Chapel. The goal of Michelangelo himself, in his own words, was to create "the most beautiful work of marble in Rome, one that no living artist could better."1 The subject depicts the heartbreaking moment when the Blessed Mother cradles her lifeless Son after He is taken down from the cross. Michelangelo created it from one single slab of marble.
When an amazed audience mistakenly attributed his work to another sculptor, Michelangelo was enraged, then with a chisel inscribed his name on Mary's chest, as if to proclaim to the world that the
Pieta was his own masterpiece. Astonishingly, the sculptor was then only a young man of 24.
As a homage to Michelangelo's masterpiece, Napoleon Abueva created his own rendition of the Pieta which he donated to FEU. Abueva was proclaimed National Artist for Sculpture at the age of 46 – the youngest to be so honored by the country.
Artist/s

Napoleon Abueva

Date

1999

Medium

Fiberlglass

Dimensions

62" x 46" x 27"

Location

Chapel
See Other Artworks