FEU Tuition Discount
FEU tuition discount is awarded to students who have stayed in the University for at least one (1) semester with a family income of not more than P360,000.00 per year.
Benefits
Full tuition discount on the identified semester only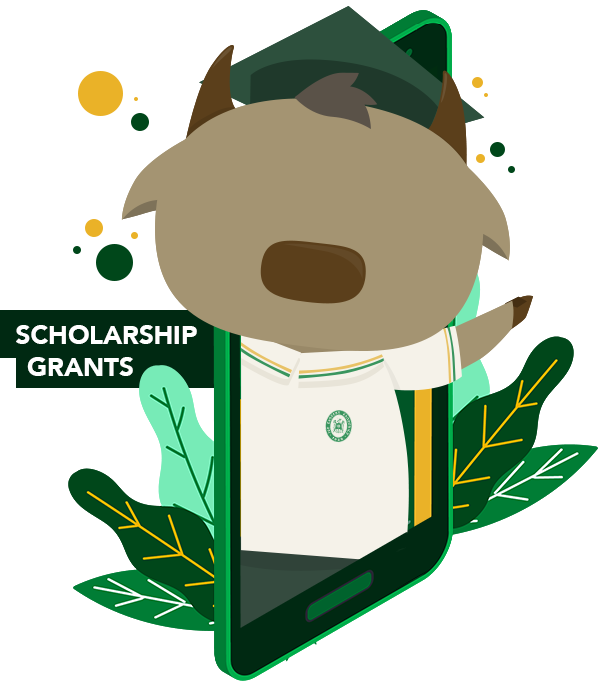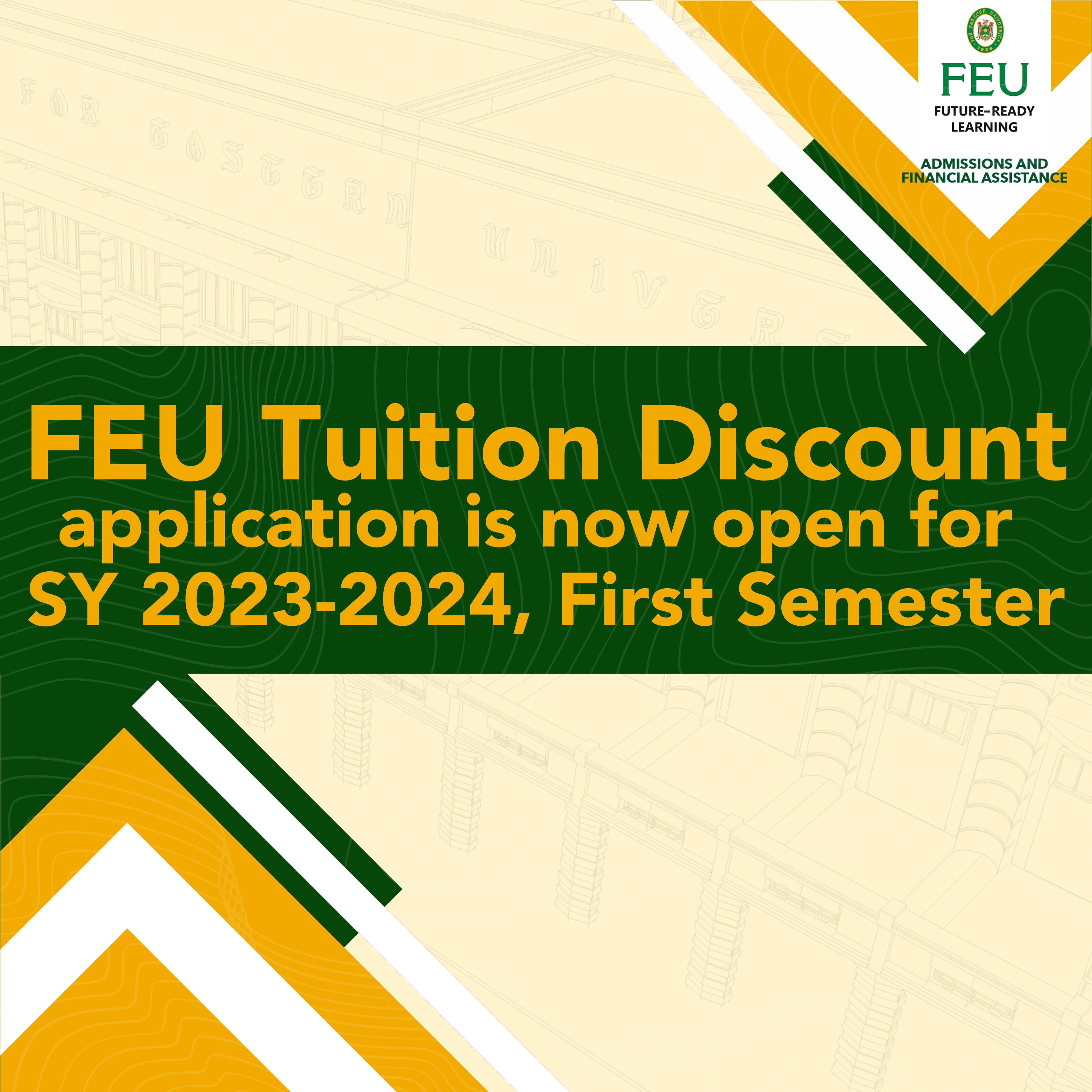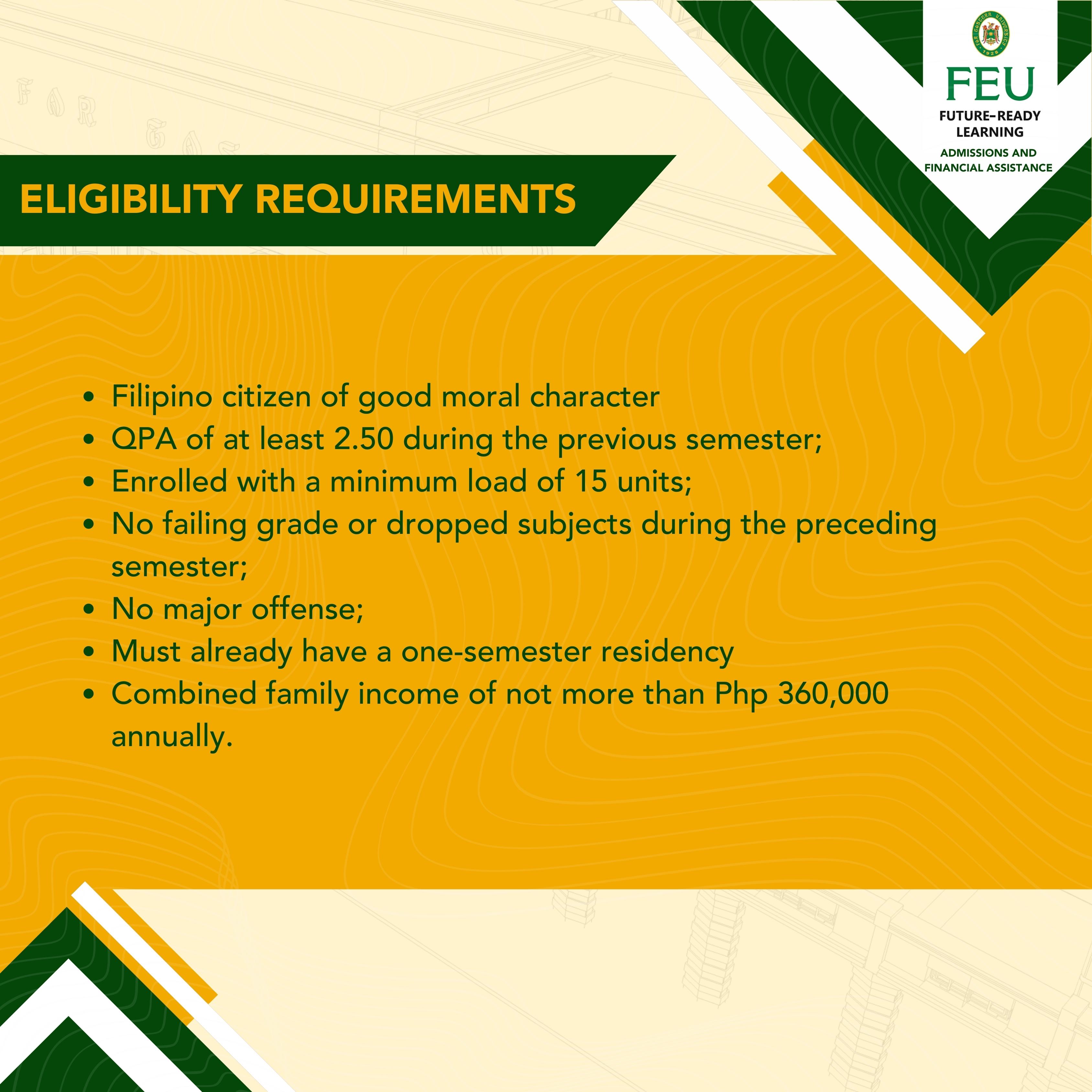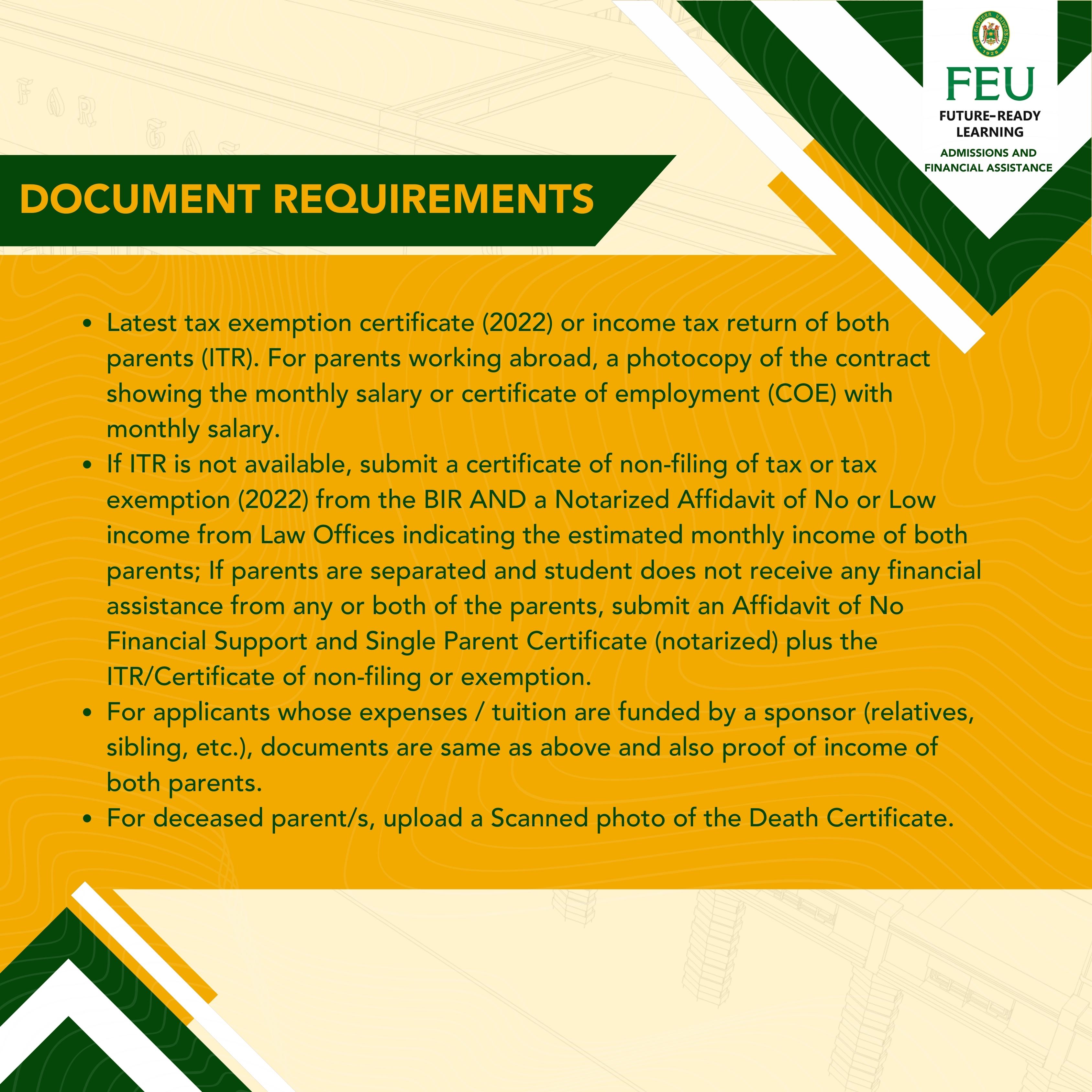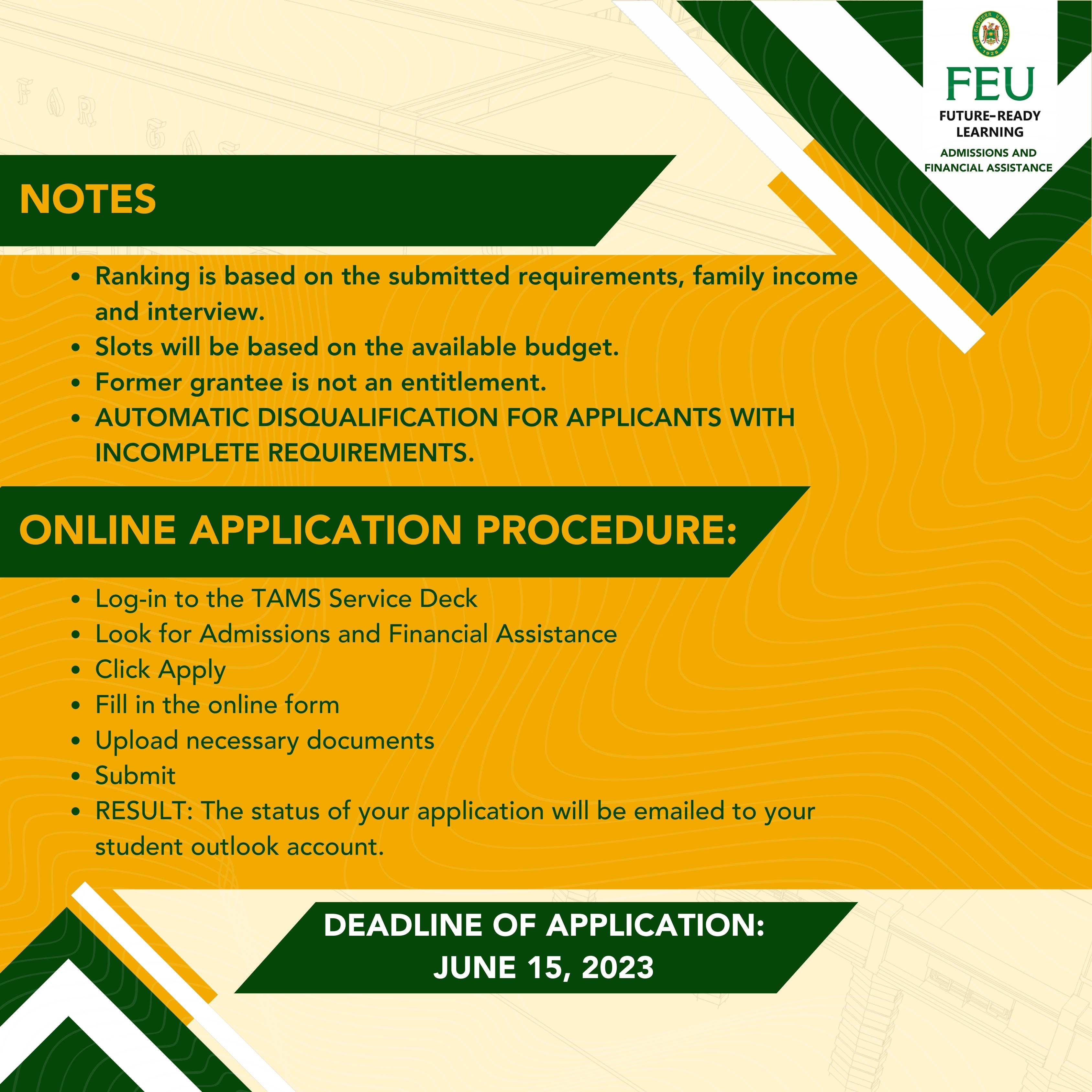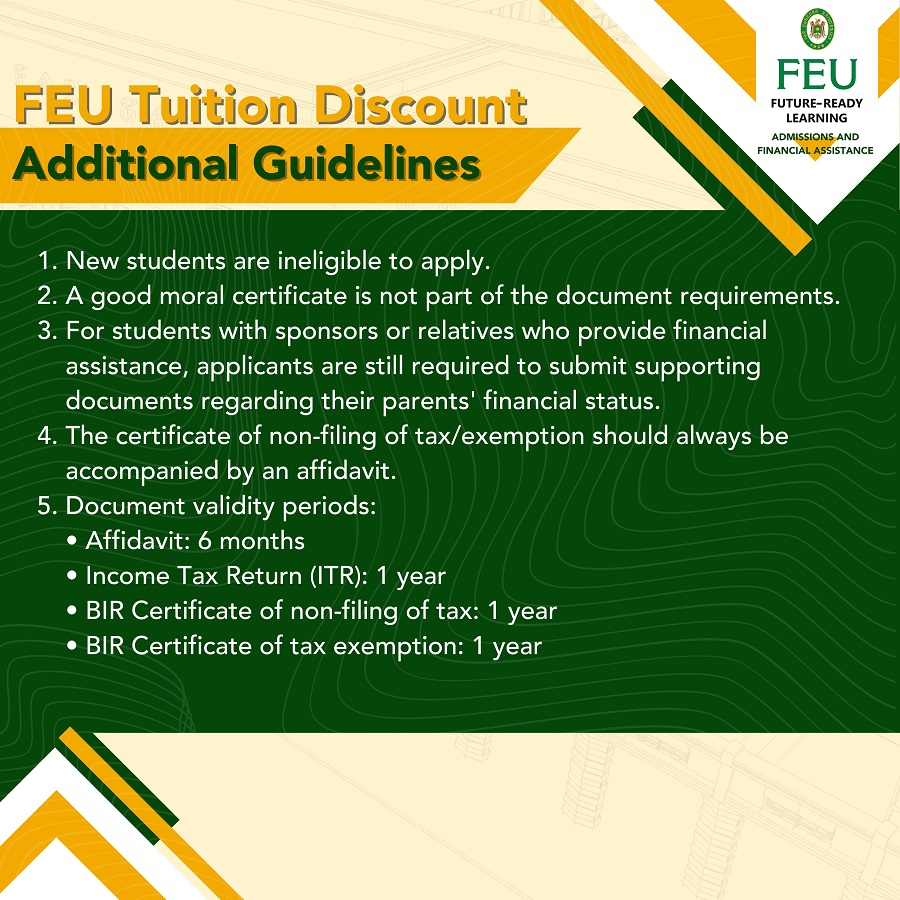 ELIGIBILITY
Filipino citizen of good moral character
GWA of at least 2.25 or GPA of at least C (2.0) or QPA of at least C+ (2.50) during the previous semester
Enrolled with a minimum load of 15 units
No failing grade or dropped subjects during the preceding semester
*No major offense
REQUIREMENTS
Duly accomplished Online Application form;
For student leaders, certification from Student Development indicating the position;
Latest tax exemption certificate or income tax return of both parents if ITR is not available, submit a certificate of non-filing of tax or tax exemption from the BIR; For parents working abroad, a photocopy of the contract showing the monthly salary
For parents who have no source or have low income, submit an Affidavit of No or Low Income (indicating the estimated monthly income);
If parents are separated and student does not receive any financial assistance from any or both of the parents, submit an Affidavit of No Financial Support and Single Parent Certificate (notarized).
Certificate of Indigency (only if applicable);
RETENTION
N/A
---
SCHOLARSHIP GRANTS
Let's help you reach your dreams
Scholarship grants aim to provide education to academically excellent students, financially-challenged but qualified students, and students who render service and represent the University in their respective fields of endeavor: athletics and cultural.
Scholarship Forms