To apply for Student Records CLICK HERE
The Office of the University Registrar (O.U.R.) is located at the Ground Floor of the Admissions Building. It is open from Monday to Friday (8:00 am to 5:00 pm) and Saturday (8:00 am to 4:00 pm). All employees of the O.U.R. are required to wear the FEU identification card at all times while in the office.
The identification card must be visible particularly when dealing with students, parents, guardians, and other authorized representatives of students and graduates.
Students and graduates should deal only with employees with visible IDs. The University does not tolerate fixers and middlemen.
O.U.R. Team
Document tracking for on-campus/window applicants can be made by getting in touch with Office of the University Registrar assigned to specific institutes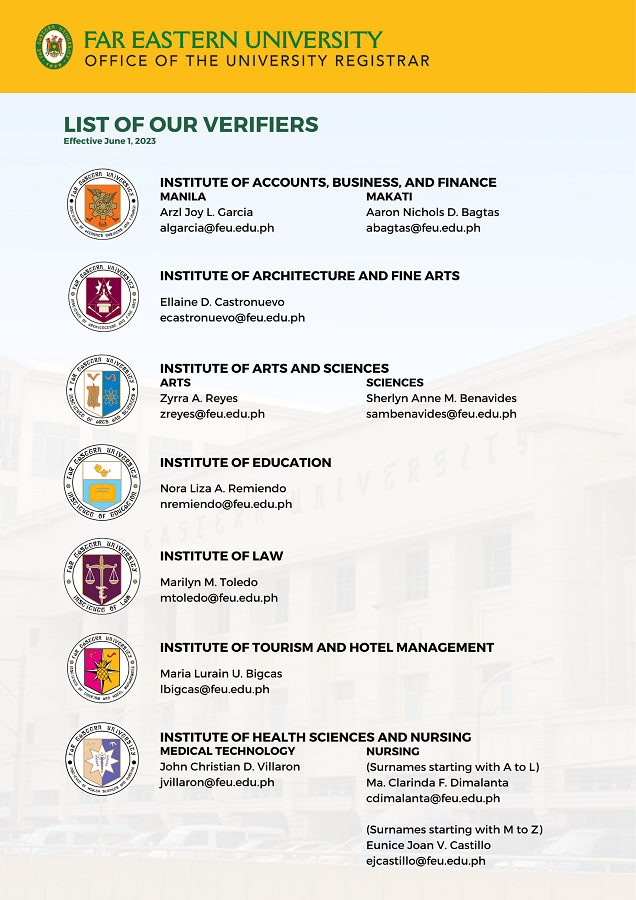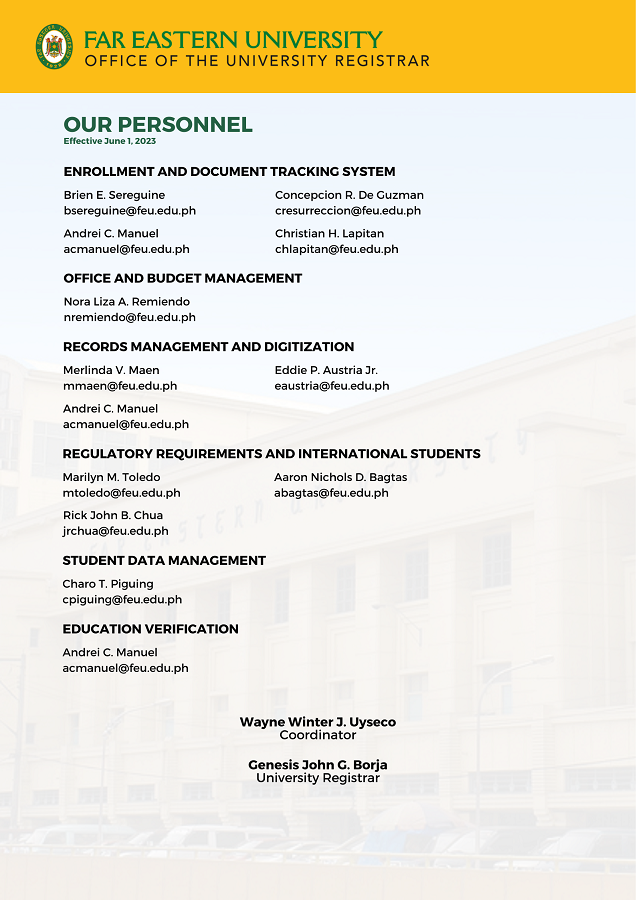 OFFICE OF THE UNIVERSITY REGISTRAR
Academic Policies and Other Items
---