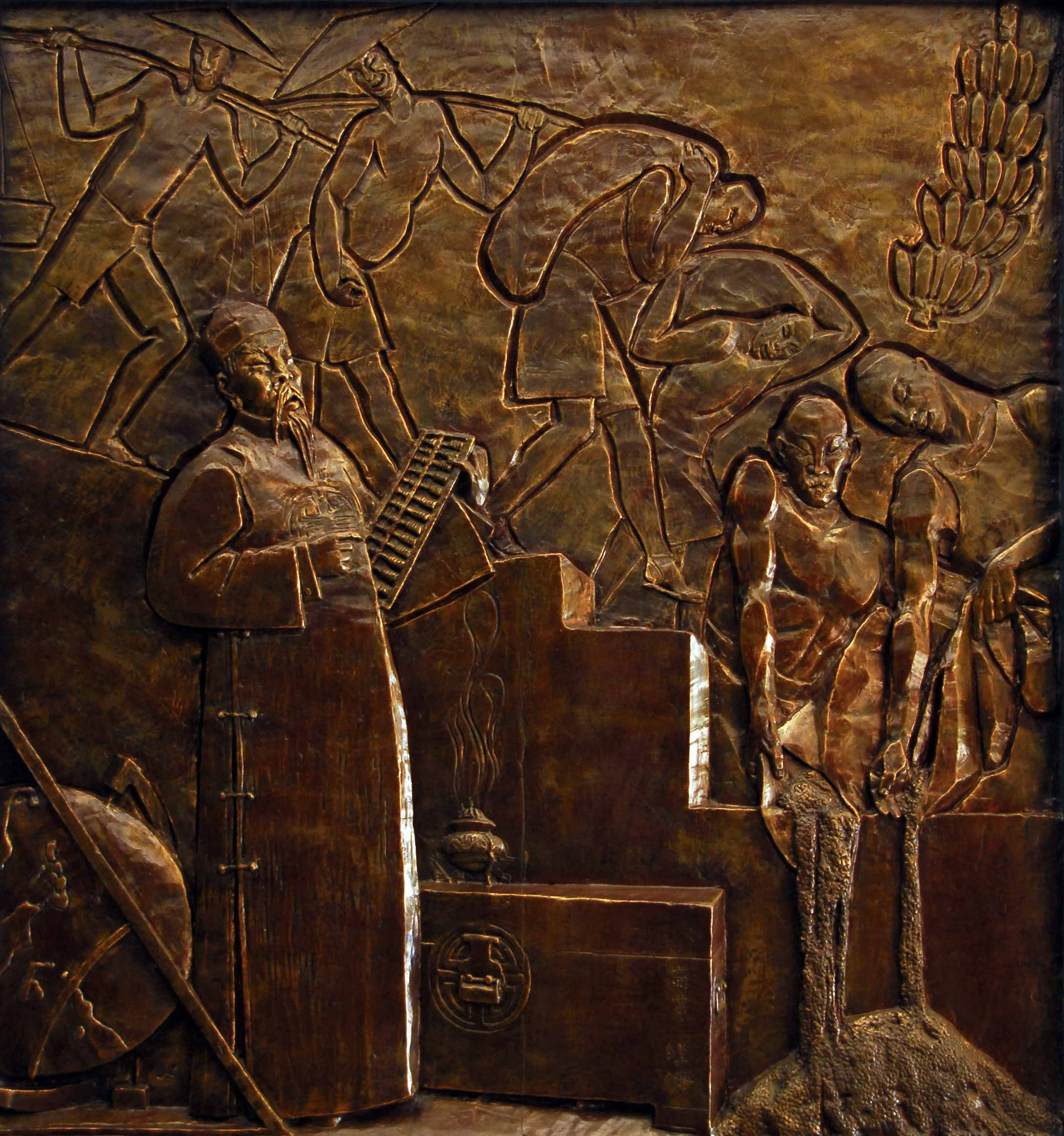 About the Piece
Way before the Spaniards landed on Philippine shores, our ancestors were already trading with the Chinese. Through the centuries, the Chinese influence has left its mark in nearly every facet of Philippine life: from economics, commerce, and politics to culture and relationships. Generations of intermarriage between the ethnic Filipinos and the Chinese have forged an inextricable blood bond between our two cultures. So pervasive is the Chinese influence that what we have always regarded as Filipino is, unbeknownst to many, actually Chinese in origin.
For instance, Filipinos respectfully address their elders with Chinese-derived words like kuya and ate. Then consider the various food dishes on our dining table, like lechon, pancit, siopao, siomai, hopia, taho, lomi, bachoy, goto, miswa, lumpia, kinchay, and pechay; or the games that we play from childhood to maturity – trumpo, sungka, mah-jong, and even kite-flying, among others; or the fireworks that mark the climax of our celebrations, most impressively on New Year's Eve as a way of driving away the unpleasant spirits of the past year and welcoming the new one. All are part of our Chinese heritage.
Artist/s

Francesco Ricardo Monti

Date

1949

Medium

bas relief

Dimensions

88" x 96½"

Location

G/F Lobby, Administration Bldg.
See Other Artworks