FEU is saddened by the passing of outstanding alumnus (FEU BHS '43) and National Artist for Literature F. Sionil Jose. He was 97 years old. He is widely considered as the foremost contemporary Filipino writer in English. He has written over 40 short stories, two dramas, two novellas, and at least 12 novels. His works have been translated into 22 languages, including Korean, Indonesian, Russian, Latvian, Ukrainian and Dutch.
A 1980 Ramon Magsaysay awardee for journalism, literature, and creative communication arts, he received the National Artist award in 2001.
The University conferred him with a Doctor of Literature (honoris causa) on April 7, 2000.FEU also honored him with the staging of his short story, The God Stealer, on January 2012 at the FEU Auditorium.
"Literature had enthralled me at an early age but in that village where I was born, so few books were within my reach. What delighted me most about leaving my barrio to enroll at the Far Eastern University High School in Manila in 1938 was the availability of so many books not just at the FEU library but at the National Library which was then at the basement of the National Museum," he said in a 2014 article in the Philippine Star.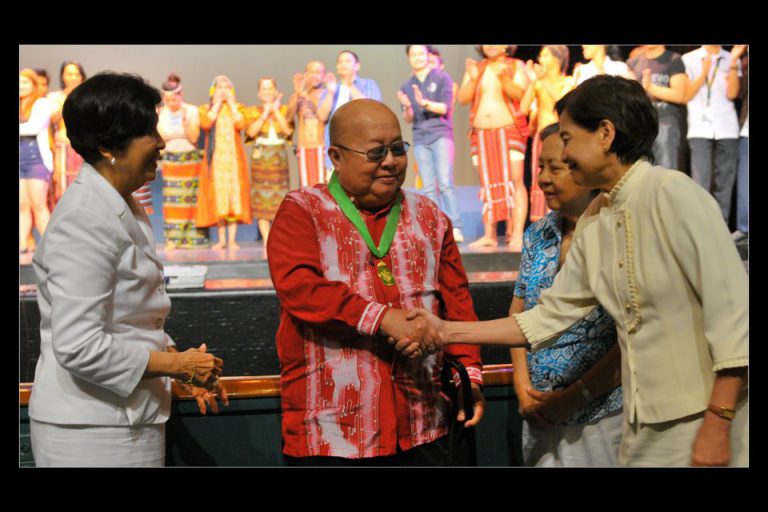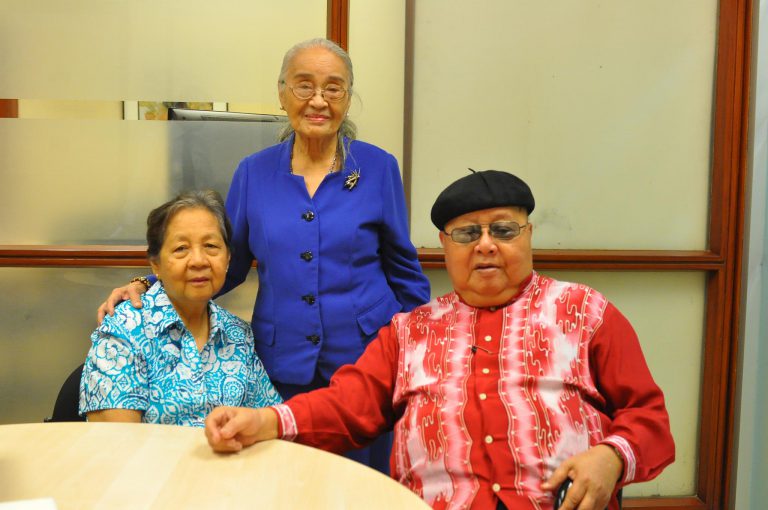 (2nd Image Caption: F Sionil Jose his wife Teresita (in white and blue) and respected veteran actress and alumna Rustica Carpio (in blue shirt). F Sionil Jose's "The God Stealer" was the featured play during FEU's 84th Founding Anniversary celebration. The staging was directed by Ms Carpio.)