Far Eastern University (FEU) hosted a hybrid event to conduct its Annual Stockholders' Meeting (ASM) last Oct. 21, bringing together members of the Board of Trustees, faculty, and investors.
The event aimed to review the university's financial performance, discuss strategic plans, and elect new members to the board.
FEU president Juan Miguel Montinola presented the 2022-2023 Academic Report of immediate past president Dr. Michael M. Alba to the stockholders. The report outlined the quality assurance and distinctive initiatives of all the FEU Group of Schools, performance in licensure exams, research publications, community extension services, and third-party engagements.
"To Tamaraw Nation, please know that I did – and still am doing – my level best to carry the flag for FEU. May our beloved university live long and prosper. Far Eastern Onward," said Montinola, quoting Alba, who served as the 11th president of FEU for 10 years and nine months.
Another key moment of the meeting was the presentation of the financial report by FEU Chairman Aurelio Montinola III. The report outlined the university's fiscal health, emphasizing stellar results emerging from two pandemic years, expansion through joint ventures, and sustainable growth strategies.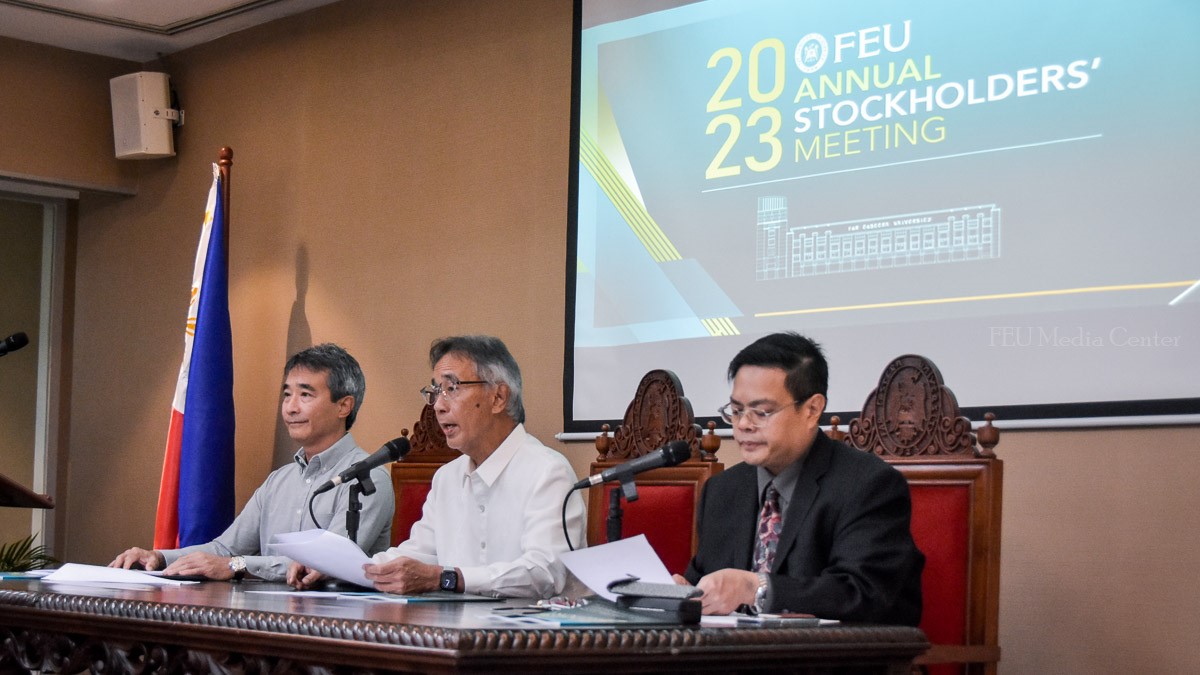 "Education is a transformative experience, and FEU will do its share to deliver a value-added FEU-ture Learning experience for our 51,000 students," said Chair Montinola.
In closing, Chair Montinola expressed his gratitude to the stockholders for their continued support and confidence in FEU's education mission.