(Photo above) New FEU Men's Basketball Head Coach Dennis "Denok" Miranda
New but familiar faces are leading the respective charges of the Far Eastern University Men's Basketball, Women's Volleyball and Men's Volleyball teams this University Athletic Association of the Philippines Season '86.
Dennis "Denok" Miranda was named the new Head Coach of the FEU Men's Basketball team in mid-December 2022—taking over from Coach Olsen Racela, who joined in 2017.
Coach "Denok" played for FEU from 2001 to 2004 and was a key part of the FEU champion team that won UAAP Seasons 66 and 67. He is now tasked to lead the Tams back to the top but this time from the sidelines.
After wrapping up a 12-year stint as a professional player, he returned to FEU in 2019 as an assistant coach for the senior and the junior teams. Coach "Denok" said his priority is to bring back the championship culture he lived out during his time as a player.
"Yung culture dun sa FEU men's team, walang katulad sa ibang school. Medyo low profile kami pero yung pride ng school iba (Our culture in the FEU men's team is different from that of other schools. While we maintain a low profile, our pride in the school is great)," he said.
Meanwhile, FEU Women's Volleyball Coach Manolo Refugia was installed as new head coach in mid-June, succeeding Coach Tina Salak. Coach Tina, who played and won several UAAP titles for FEU in the mid-90s, led her team to a respectable 6-8 finish in UAAP Season 85 in her rookie year at the helm.
Unfortunately, she had to step down due to the approval of her US immigrant visa application.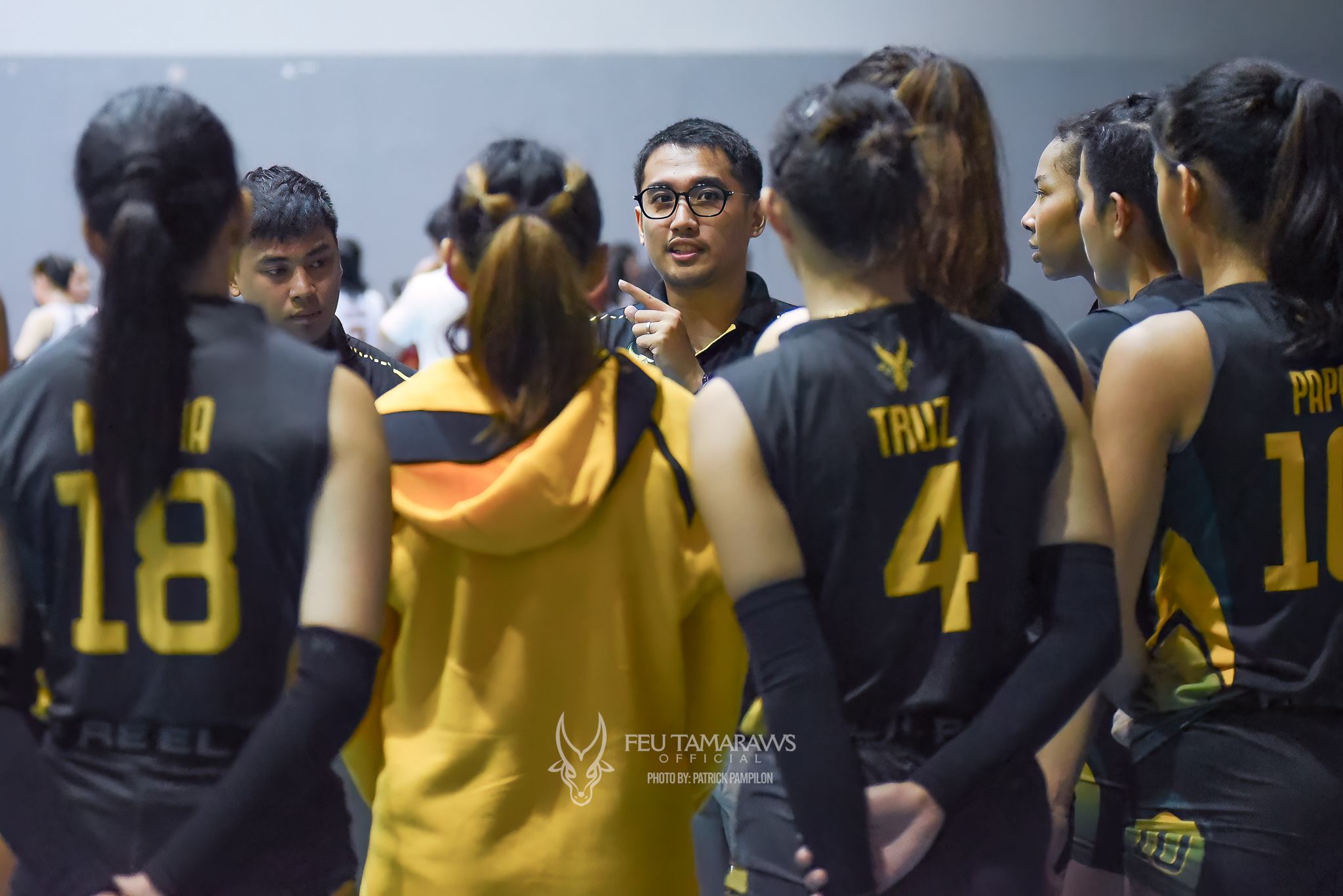 Coach Manolo Refugia
Coach Refugia, who was part of the UAAP Season 74 champion team, said he is still relying on the system left behind by Coach Tina to prepare his team for a stronger campaign in the UAAP.
"When coach Tina left the team, it didn't feel like she did because her presence is still there. She always calls through video during training, the coach Tina we know that would call each and every one is still there," said Coach Refugia.
Long-time deputy Eddieson Orcullo has stepped up to call the shots at the FEU Men's Volleyball Team. Coach Eddieson played for FEU in the mid-2000s and has years of coaching experience in the collegiate and professional ranks.
Coach Eddieson takes the place of Head Coach Rei Diaz, who resigned in mid-July to pursue a corporate opportunity in his home province of Bataan. Coach Rei led the team for seven years and made several UAAP Finals in indoor and beach volleyball.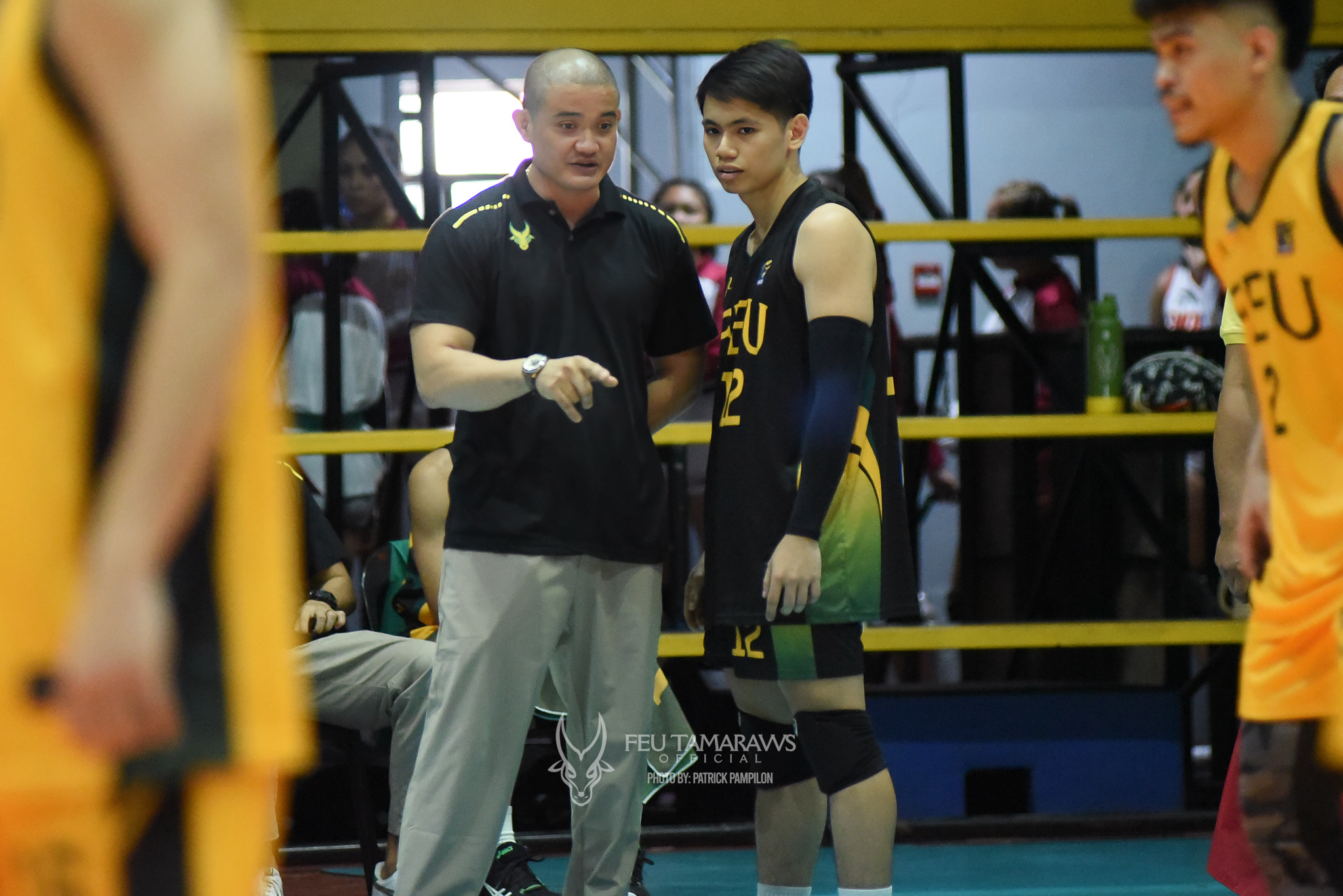 Coach Eddieson Orcullo