The crowd was silent.
Electric tension quietly crawled through the venue as the athletes from Gilas Pilipinas prepared for a basketball match against China during the FIBA World Cup 2023 at the Smart Araneta Coliseum last Sept. 2. In a quiet corner, the FEU Cheerleaders and Drummers arranged their equipment. The outcome was blurry; the victory was uncertain.
The crowd was anxious.
In the first quarter, scores from Gilas and China were constantly changing; both were fighting to have a step over the other. The FEU Cheerleaders were now deployed to the crowd leading the cheers. However, their coach, Liano Malit, observed that "the crowd [was] somewhat stranger compared [to] what we have with the FEU community and the University Athletic Association of the Philippines."
This became a challenge for the squad. The first quarter ended with an equal score of 16-16.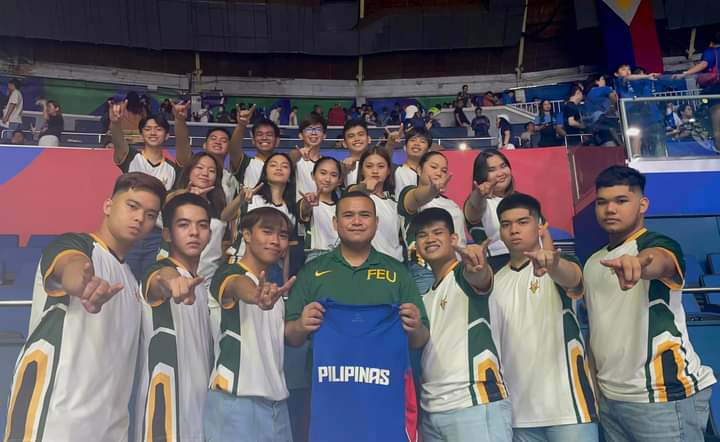 The crowd was on edge.
Scores continued to rise above each other in the second quarter. The FEU Cheerleaders started to get the crowd's attention and lead the yells. The drums supported the yells and started the pulse. Gradually, the people joined in and amplified the voices of the cheerleaders and the beat of the drums. The second quarter result was 23-24, with China on a one-point lead.
The crowd was pumped up.
Gilas was able to create a score gap in the third quarter, nearing the way to victory. The FEU Cheerleaders and Drummers were able to lead the crowd and synchronize the rhythm of the cheers to the heat of the moment. As the third quarter continued, the athletes' fire grew stronger, and the cheers were adding logs to the flame. Gilas ended the third quarter run with a commanding 34-11.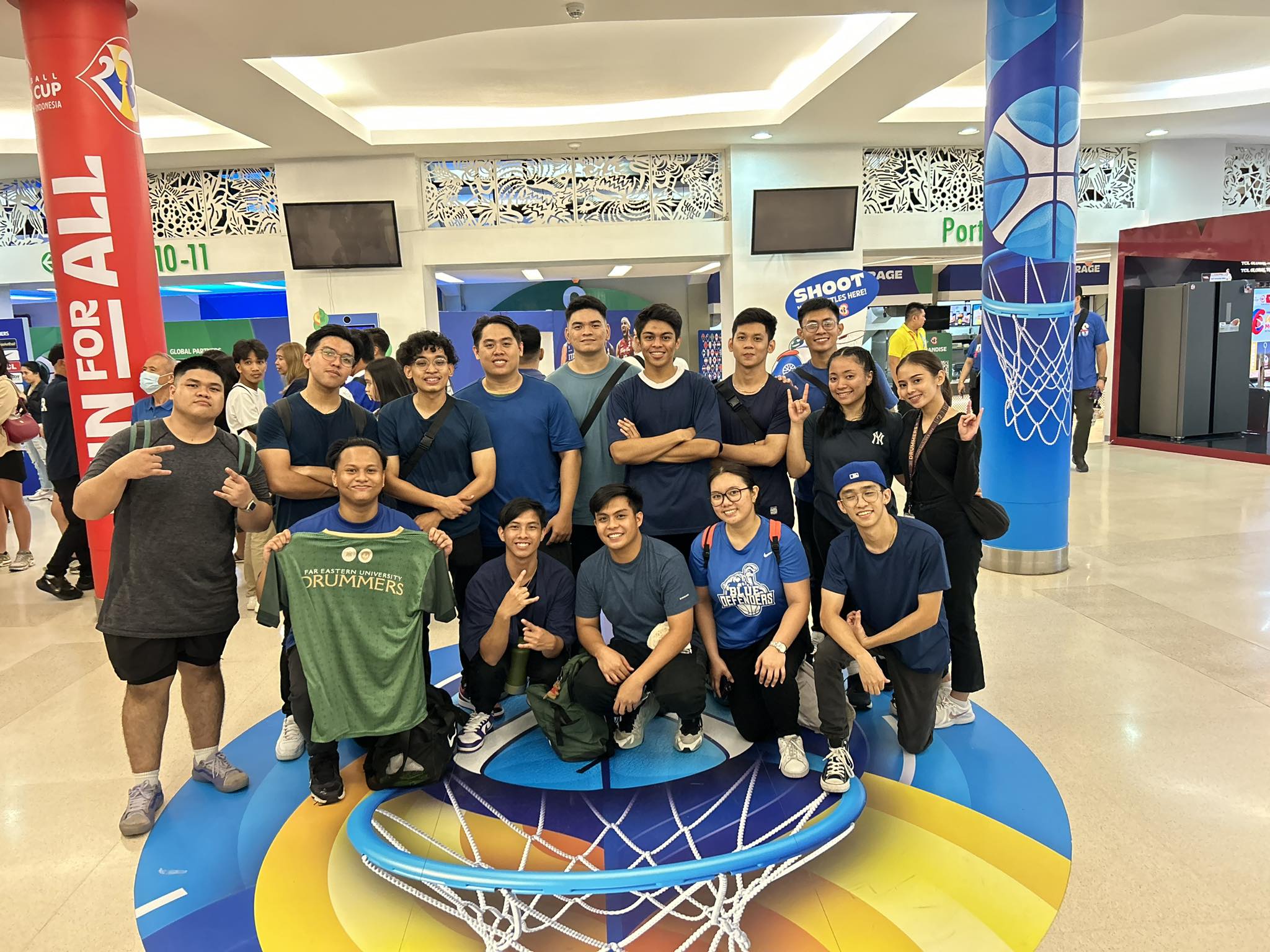 The crowd was ablaze.
Gilas continued to pound for triumph as the FEU Cheerleaders' throbbing yell led the crowd. The FEU Drummers unleashed their booming beat, persistently boosting the morale of Gilas athletes. The match ended with a resounding 96-75 lead by Gilas Pilipinas.
The crowd was ecstatic.
Netizens praised the FEU Cheerleaders and Drummers for "making the homecourt advantage feel like homecourt advantage."
"It was a great privilege and opportunity for the squad to represent our university and the country as well," Coach Malit said humbly. "Then again, the squad is just doing their job like what they [do] in the UAAP. The FEU Cheerleaders and Drummers give their very best to support the Gilas Pilipinas."
The coach also thanked the FEU Athletics director, Mark Molina, for giving the cheerleaders and drummers the opportunity.
The crowd was proud.
Gilas won over China in the FIBA World Cup 2023. The FEU Cheerleaders and Drummers catalyzed the intense heartbeat of the game.