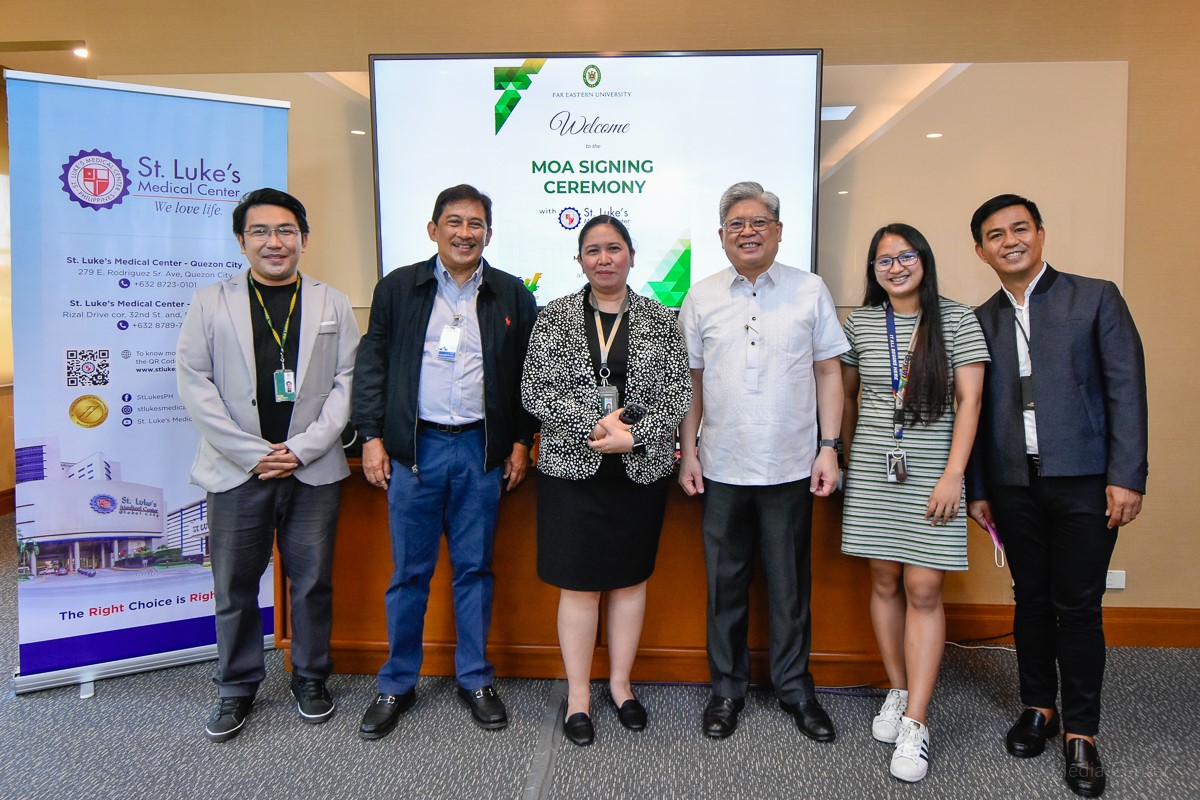 Far Eastern University (FEU) and St. Luke's Medical Center (SLMC) expand their partnership under a new agreement signed on May 25, 2022. Under the two-year contract, SLMC will have wider access to the school's graduating class, conduct various career-related activities, and promote its employment opportunities in FEU's official communications channels.
SLMC has been an active partner in different programs of the FEU Career and Placement Office (CAPO) despite the challenges of the pandemic and the global migration to the virtual environment, according to CAPO Director Ma. Carmencita Suva-Alfonso.
"St. Luke's will be able to interact with our very best students since Medical Technology and Nursing are flagship programs of FEU," said FEU President Dr. Michael M. Alba.
SLMC President and CEO and FEU alumnus Dr. Arturo De La Peña shared that in addition to the expanded partnership, it will enable both institutions to work on future areas of collaboration particularly in innovation. Dr. Dela Peña, who has prioritized the digital transformation of SLMC, said teaching students to innovate is the key for sustainable goals. SLMC can provide access to its facilities to FEU students and allow them to spot opportunities where to innovate.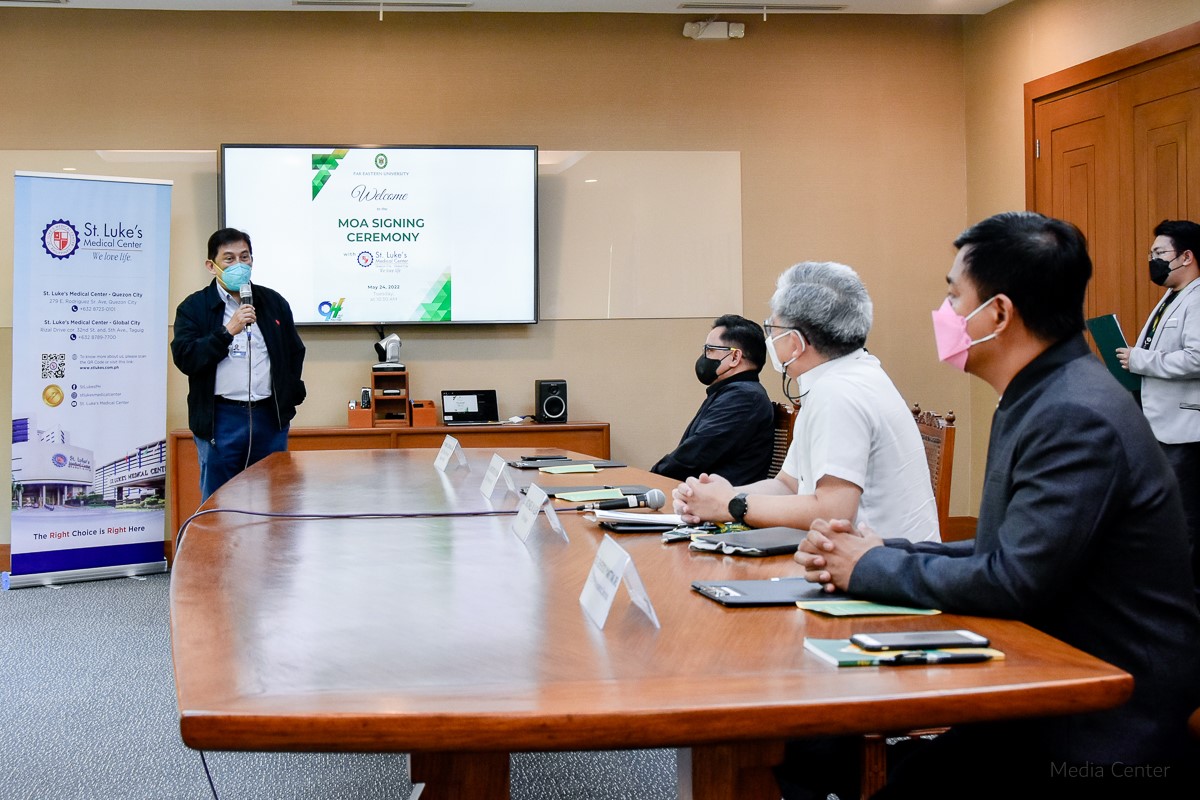 "This is a momentous situation not because I was from FEU, but FEU is close to my heart. I am not who I am today without FEU, and I would like to thank you for inviting us," said Dr. De La Peña.