ARO represents FEU at Kali Camp
Photo by: Alumni Relations Office
In celebration of the National Tamaraw Month 2023, the FEU Alumni Relations Office, alongside the FEU Alumni Foundation, the Department of Environment and Natural Resources-MIMAROPA, and P&A Grant Thornton, organized the Kalikasan Para sa Kabataan or Kali Camp.
The event also celebrated Kalikasan Bagong Sibol or Kali, the lone tamaraw successfully bred in captivity at the Tamaraw Gene Pool Farm.
Now in its second year, Kali Camp 2023 focused on personal purpose, leadership, root cause analysis, project design, 2030 United Nations Sustainable Development Goals, and sustainability principles.
The event featured notable guests such as Ernesto Tañada, Provincial Environment and Natural Resources Officer, Efren Delos Reyes, Community Environment and Natural Resources Officer, and Neil Anthony Del Mundo, Tamaraw Conservation Program Coordinator. They shared insights about environmental challenges in Occidental Mindoro, existing conservation programs, and opportunities for collaboration with the youth.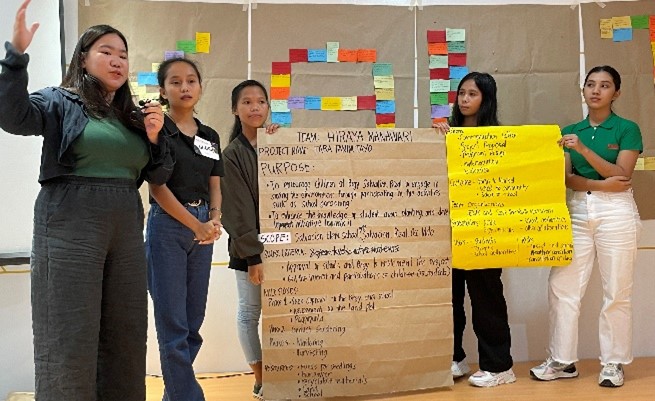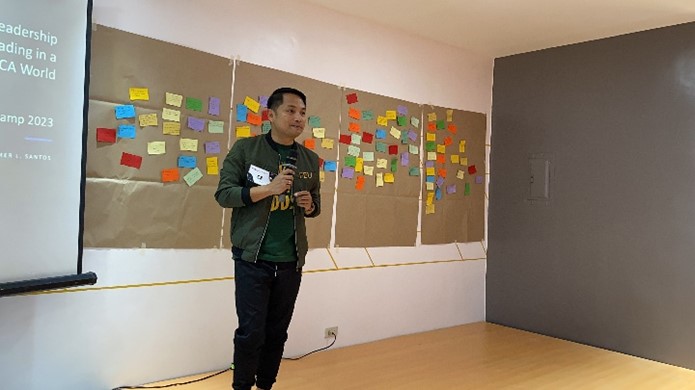 Learning Journey
The Kali Camp Learning Journey, led by Celmer Santos, Director of the FEU Alumni Relations Office, explored personal and purpose-oriented leadership. Participants learned about diverse leadership styles and values-based leadership, empowering them to define their missions and lead in a Volatile, Uncertain, Complex, and Ambiguous (VUCA) World.
Patrick Manuel, Managing Director of the Foundation for Information Technology, Education, and Development, introduced systems thinking, root cause analysis, and project model canvas, aiding participants in crafting their community-based environmental projects.
Lucky Cimatu, Managing Consultant for Sustainability at P&A Grant Thornton, discussed sustainability concepts, equipping attendees to lead impactful environmental projects.
During the afternoon sessions, the campers collaborated in groups, participating in workshops on the project model canvas. These sessions aimed to help them translate their ideas into tangible projects addressing environmental concerns in their communities. Guided by mentors from FEU, P&A Grant Thornton, and DENR-MIMAROPA, the participants honed their ideas into actionable plans, reflecting their passion for a greener world.
The event culminated in project presentations before a panel of judges. Projects varied from agriculture and school-based environmental organizations to initiatives promoting food security and Tamaraw Ranger welfare.
Winning Projects and Seed Funding
Generous funding from the FEU Alumni Foundation and P&A Grant Thornton supported the top three projects, providing essential seed funding of P25,000 each. One of these projects, "Project Tara Tanim Tayo," is set to be implemented in Salvacion Elementary School, Brgy. Salvacion, Rizal, Occidental Mindoro to support the nutritional needs and instill environmental awareness among the students through activities like waste segregation, sustainable school garden-to-table, and school garden-to-market programs. It seeks to enhance their understanding of agriculture, environmental conservation, and food security.
The mentors will do virtual follow-up sessions with the participants to discuss further sustainable development goals, project monitoring and sustainability, partnerships, funding, collaborations, and leadership. These discussions will support the smooth implementation of their projects, leaving a lasting impact on their communities and the environment.
Commitment to SDGs
Aligned with FEU Aspiration 2028, Kali Camp 2023 emphasized sustainability and the 2030 United Nations Development Goals. The projects contributed to SDG 13: Climate Action, SDG 14: Life on Water, SDG 15: Life on Land, and SDG 17: Partnerships for the Goals.