Far Eastern University Bachelor of Arts in English major John Rafael Faustino finished as one of the six finalists out of 54 contestants in the International Public Speaking Competition (IPSC) of the English-Speaking Union (ESU) held on May 13 to 17, 2019 at the Darmouth House, London.
The ESU-IPSC is the largest global public speaking competition that uses a non-adversarial format that puts emphasis on research, organization, presentation skills, and constructive feedback from the world's top public speakers and debaters.
Faustino, a debater of the FEU Oratorical and Debate Council, topped his Heats Round that involved the delivery of prepared and impromptu speeches. Based on the theme "A lie has speed, but truth has endurance," he delivered a piece entitled "Underneath" that delved on demystifying the lies about mental health conditions and how opening to others is crucial to the management of depression and self-acceptance. In the impromptu speech, the next part of the Heats, he selected the topic "Leisure" out of three choices. "I communicated how the entertainment in TV, social media or movies are the pinnacle of freedom and liberty for people of the past and present who cannot enjoy these rights to entertainment we take for granted," he said.
Spain's contestant was eventually declared the global champion. "The competition was an amazing experience I will remember for the rest of my life. I also hold dear to my heart the adventure I conquered in my life in learning to be independent and responsible in foreign soil and adjusting to the culture and society of others. I brought back the lessons I learned from the workshops, which was my favorite part of the events, hopeful to teach it to others in the future," Faustino concluded.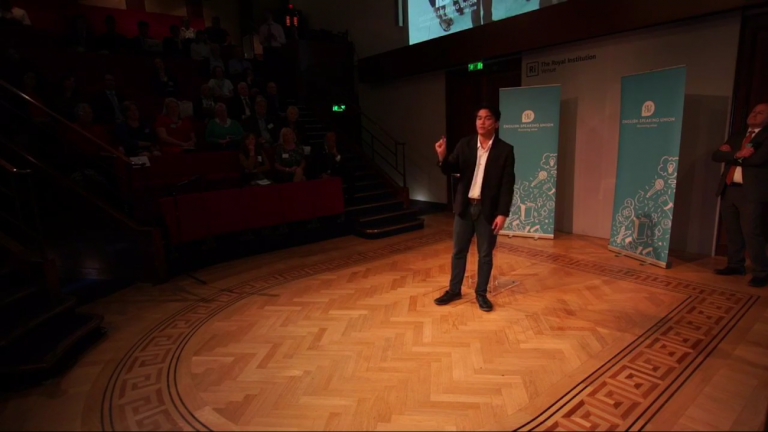 Faustino, after winning the national screening, was mentored by officials of the ESU-Philippines, Mike Cabigon of the British Council Philippines, and FEU's Fely Rose Manaois and Joeven R. Castro.