It took 120 minutes to crown the first UAAP women's football champion since 2019.
After the dust settled, Far Eastern University outlasted defending champion De La Salle University, 2-1, at extra time to win the Season 85 championship and complete a 'treble' for the Tamaraws football program on Sunday at Rizal Memorial Football Stadium.
"Our players never gave up," said coach Let Dimzon. "Even when we played against La Salle during the first round and they had a big lead, we still kept fighting, and the same in our last game during the second round."
"That's the highlight of my team—until it's over, they never give up. Considering that most of La Salle's players come from the youth national team and my players don't have that much experience, but the way they work on the field is commendable," she continued.
FEU's Regine Rebosura gave the Lady Tamaraws the lead 46 minutes into the match, only for La Salle's Shai del Campo to score a late equalizer in the 90+10th minute of regulation.
However, Dimzon's squad dug deep. The Lady Tamaraws put pressure on the Lady Booters' goalkeeper Alexandra Gumilao, who made multiple saves. Rebosura then tapped the ball home in the 118th minute to seal the championship.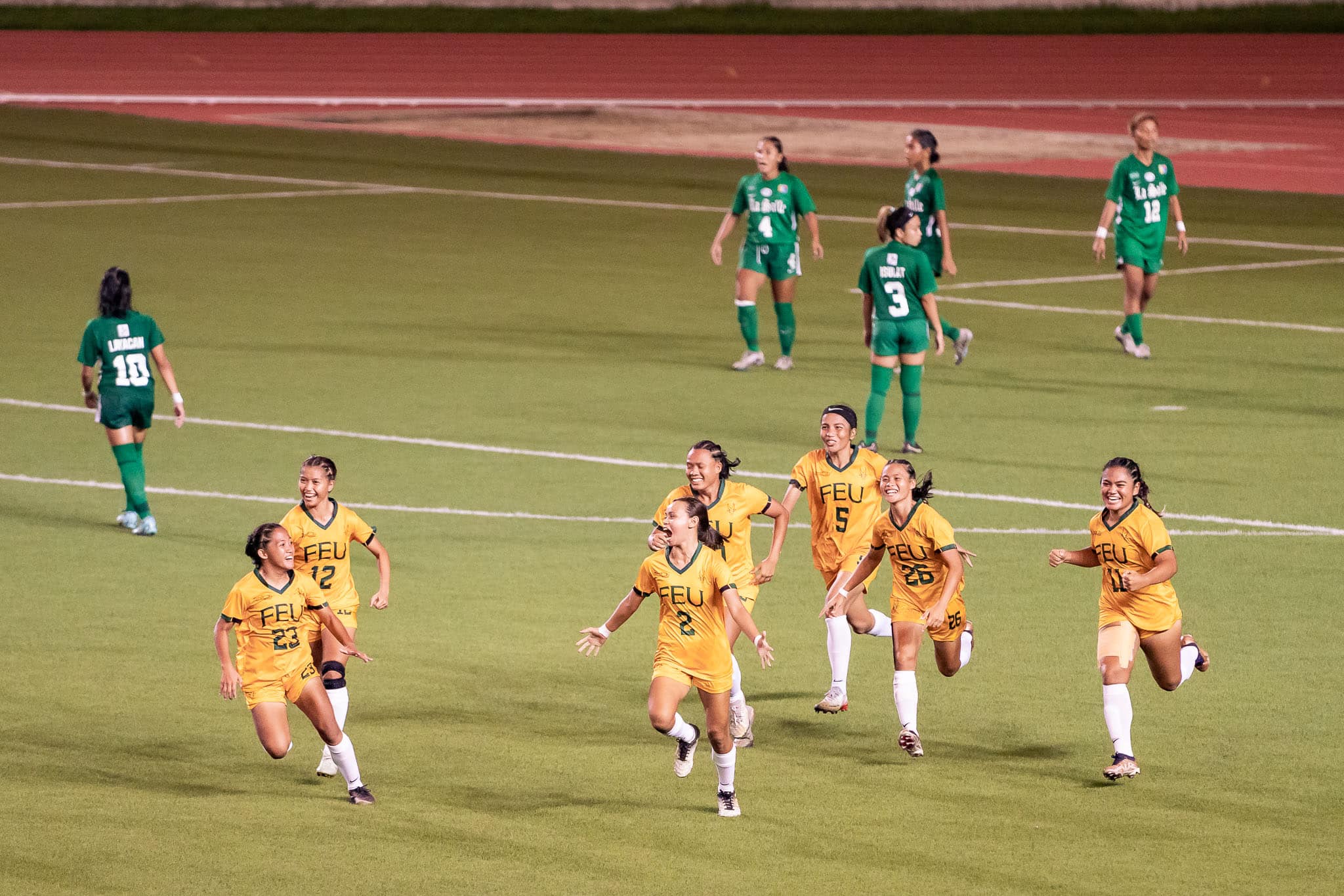 "She came from futsal and then transitioned to football," said Dimzon. "That's a big reveal from Regine, but her technical ability is impressive. You can see her work ethic, how she adjusts in every training session and game. Despite making mistakes, she tries to keep up with the 11-aside format."
This was the Lady Tamaraws' 12th championship in the UAAP women's division.
Also winning the boys' and men's titles this season, the Lady Tamaraws secured the school's third treble in history, with the first two coming in Seasons 76-77.
Rebosura was named Rookie of the Year and Best Midfielder for her outstanding performances throughout the season. La Salle's Angelica Teves was named Best Striker with eight goals.
University of the Philippines duo Frances Caroline Acelo and Jennifer Baroin were awarded Best Goalkeeper and Best Defender, respectively.
FEU's Katrina Magbitang was named the Most Valuable Player for Season 85.
Ateneo de Manila University received the Fair Play Award.
Completing the tournament's podium is UP, which lost to De La Salle University 1-0 in the playoff on May 13.
Related articles:
UAAP: FEU women dethrone La Salle for football crown
Lady Tams complete FEU treble, dethrone La Salle
From 'kalakal' girl to UAAP football champion: How Rebosura overcame the odds
FEU dethrones La Salle for UAAP women's football crown, completes treble