Far Eastern University (FEU) Institute of Accounts, Business and Finance Dean Enrique Lozari delivered an enlightening presentation on doing business in the Philippines at the Nanyang Polytechnic (NYP) in Singapore recently.
During the event, Dean Lozari addressed the NYP students' inquiries about investing in the Philippines and shed light on its potential as a favorable destination for entrepreneurs worldwide. He highlighted the country's advantageous factors, such as its prime geographical location, highly proficient English-speaking workforce, and robust economic growth.
Dean Lozari also provided the students with a comprehensive understanding of the complexities and dynamics involved in operating a business in the Philippines. He explained the intricate details of the local business landscape, encompassing the political, economic, social, technological, legal, and environmental factors.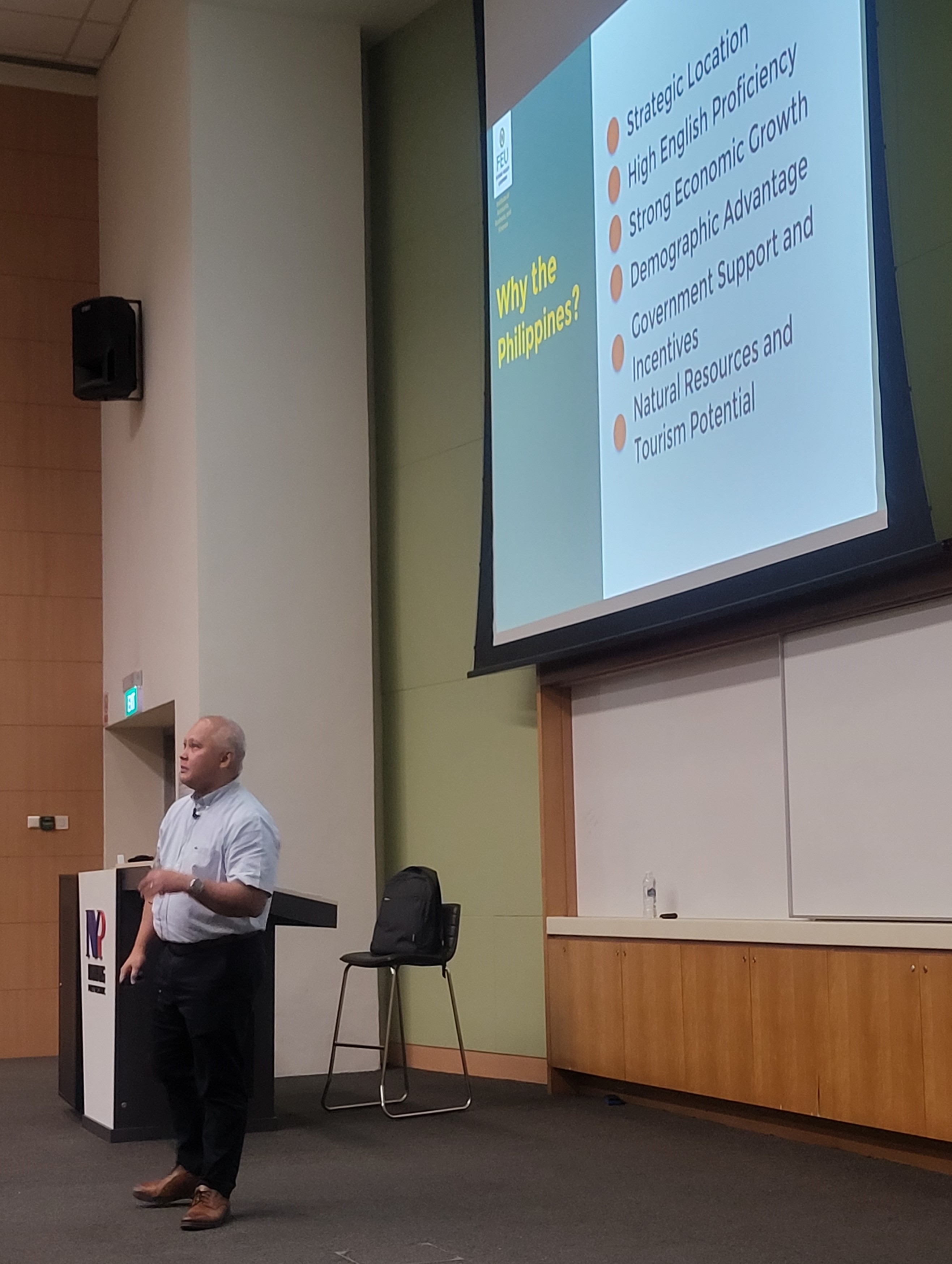 Dean Enrique Lozari gives a lecture at Nanyang Polytechnic
"The Philippines has many thriving industries, including manufacturing, construction, real estate, business process outsourcing, IT and business services, e-commerce, and tourism," said Dean Lozari.
"Aspiring entrepreneurs should choose the right business location in strategic areas with vibrant economies, strong infrastructure, and access to vital services to help ensure smooth operations and to enjoy opportunities for international trade and expansion," added Dean Lozari.
Overall, the collaboration between FEU and NYP resulted in an informative and insightful presentation, equipping the NYP students with essential knowledge about investing in the Philippines.