Far Eastern University (FEU) recently established the Institute of Health Sciences and Nursing (IHSN), a testament to its commitment to academic excellence and innovation. The institute offers top health-allied degree programs in Medical Technology and Nursing, with plans to expand its academic portfolio to include Pharmacy, Microbiology, and Rehabilitation Science.
With the new institute, FEU seeks to bring together faculty members and students from the different departments to better collaborate and explore the general health concerns and issues in the Philippines.
"The university has always been committed to academic excellence and innovation, and has consistently produced globally competitive graduates in their respective fields. Through this new institute, we hope to address health issues that yield synergistic benefits that contribute to the country's development," says IHSN Dean John Anthony Yason, Ph.D.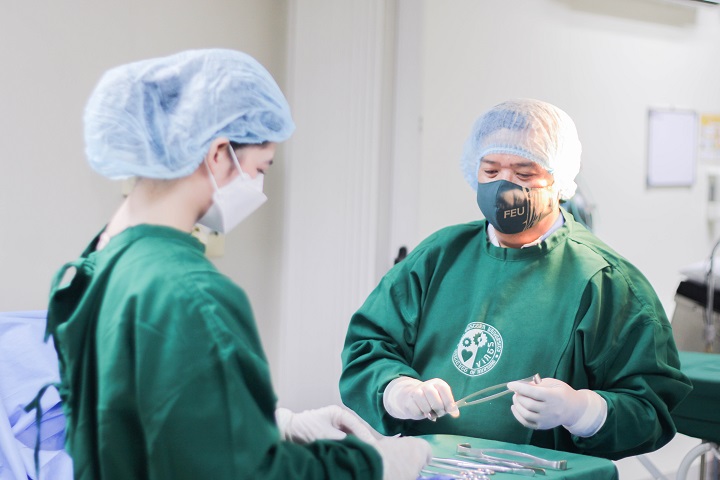 A legacy of academic excellence
The university has shown exemplary academic performance throughout its history. Both the Medical Technology (formerly under the Institute of Arts and Sciences) and Nursing degree programs (formerly under the Institute of Nursing) are no exception.
FEU offers one of the best Bachelor of Science in Medical Technology degrees in the Philippines, with graduates being among top-ranking passers in the Professional Regulation Commission's Medical Technologist Licensure Examination.
Audrey Nicole Dumlao Tape topped the March 2022 licensure examination with a score of 90.20% while Rocelle Anne R. Leonardo earned the second best rating in March 2021 with a score of 88.30%.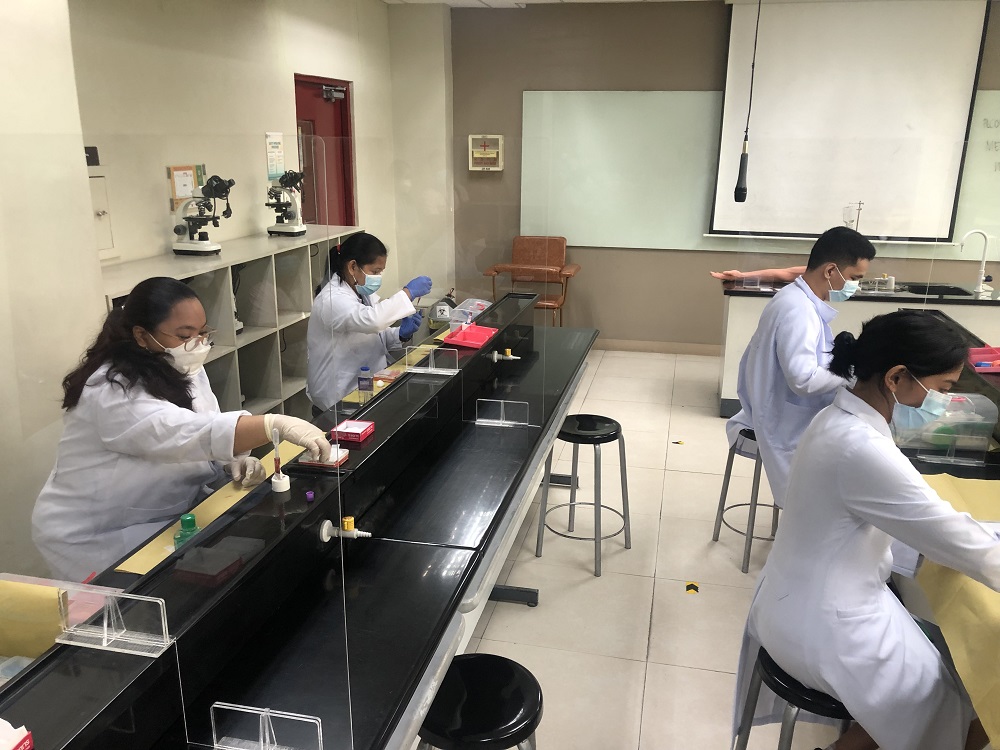 The University also produced the most number of registered medical technologists in the country in the January 2022 board exam. FEU posted an overall passing rate of 63.13%. The overall national passing rate is registered at 49.92%.
In the March 2022 examination, the university posted an overall passing rate of 58.11%, with the national standard at 46.08%.
Meanwhile, the Nursing program is accredited as Level III, the second highest rating granted by the Philippine Accrediting Association of Schools, Colleges and Universities (PAASCU).
The institute also offers a Master of Arts in Nursing, which prepares professionals for leadership and management roles in the fields of practice, education, and research. Both the bachelor's and master's degrees strive to develop and shape globally competitive nurses.
"With our transformative learning methods and systems, we aim to further strengthen the health and science-related fields in the service of our community, exemplifying our core values of Fortitude, Excellence, and Uprightness. We are looking forward to the next generation of Tamaraws who will help uplift our legacy of academic excellence," shares FEU President Dr. Michael M. Alba.
FEU continues to lead the academic sector in its efforts to address the learning challenges due to the COVID-19 pandemic. The University is a pioneer of adaptive online learning in the Philippines, and is one of the first to implement Canvas, a premiere Learning Management System used by Yale, Stanford, and Harvard.