FEU Academy offered its first ever onsite training program, Fortitude in Numbers: Bookkeeping Workshop.
"The workshop aimed to cater to the lifelong learning needs of various professionals," said lead trainer Rian Ceasar P. Soliman.
Equipped with purposeful materials from prior intensive educational programs, Soliman sincerely accepted FEU Academy Director Dr. Melinda Torres's invitation to usher the occasion.
"This combination ensures that attendees not only grasp the theory but also gain actionable skills that they can use in their professional lives," said Soliman.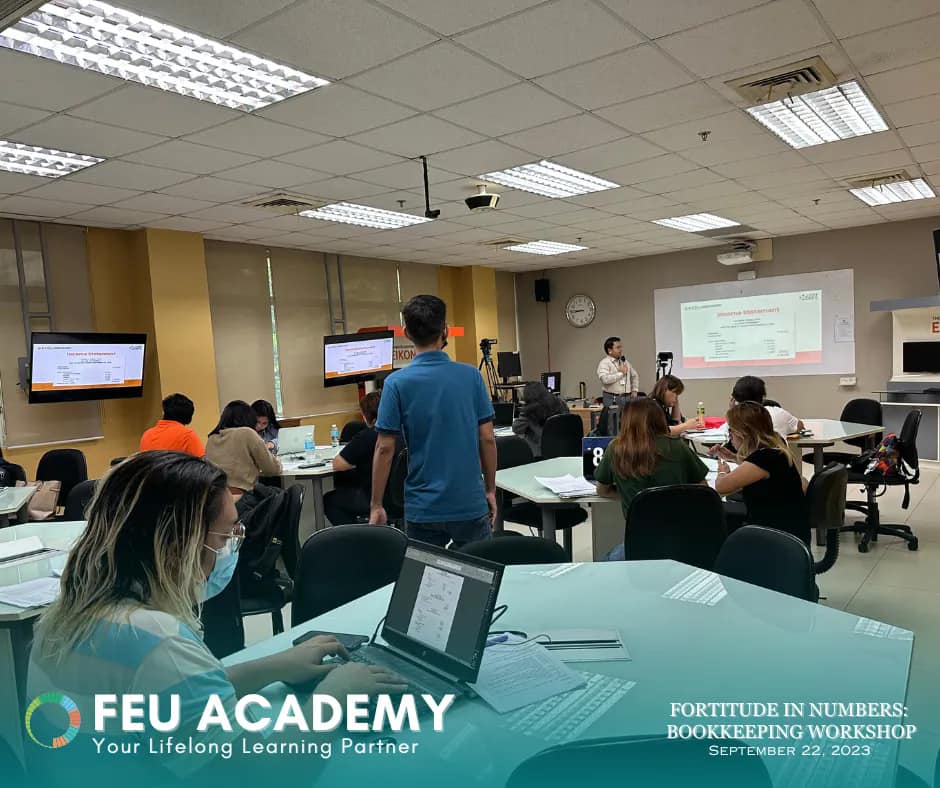 Participants ventured into an understanding of accounting and bookkeeping through a two-pronged approach. They initially focused on establishing a strong theoretical foundation, discussing concepts that are necessary. Eventually, hands-on, or practical applications occurred to give them a chance to administer their acquired learnings to real-world context.
"The end goal of the workshop was multifaceted. Primarily, it aimed to serve as a knowledge-enrichment platform for accounting teachers, entrepreneurs, and professionals in the field. Additionally, it sought to prepare interested participants for government-administered certifications like the NC III bookkeeping program by TESDA [Technical Education and Skills Development Authority]," said Soliman.
Comprised of various guests eager to learn, from making crucial decisions, maintaining accurate financial records, to mastering cash flows, intelligence and competencies obtained will soon be evident in their respective fields. Far Eastern University looks forward to witnessing the group apply their gained wisdom.
The institution strongly values resilient and inclusive industries by training people full of potential as they eye promising and sustainable innovations.