"Volunteering allows young people to be catalysts for change."
For Suzanne Angela Dela Cruz, a third-year psychology student and the vice president for external affairs of Tamaraw Volunteers organization, this is one of the many practices Far Eastern University expertly impressed among its students. It includes doing charitable acts without expecting anything in return.
In the recent month-long celebration of ASEAN Youth Week 2023 last August, TamVol student leaders were invited to encounter a life-changing interaction with prominent people, discussing how the youth could be pioneers of development.
One of the activities they joined was writing and presenting a project proposal. Dela Cruz, together with her teammates composed of fellow Tamaraws and other delegates from different universities in the Philippines chose to highlight Sustainable Development Goal #4 – Quality Education. They cheerfully accepted the Best Paper award for their EdukAksyon project, responding to the needs of students with disabilities.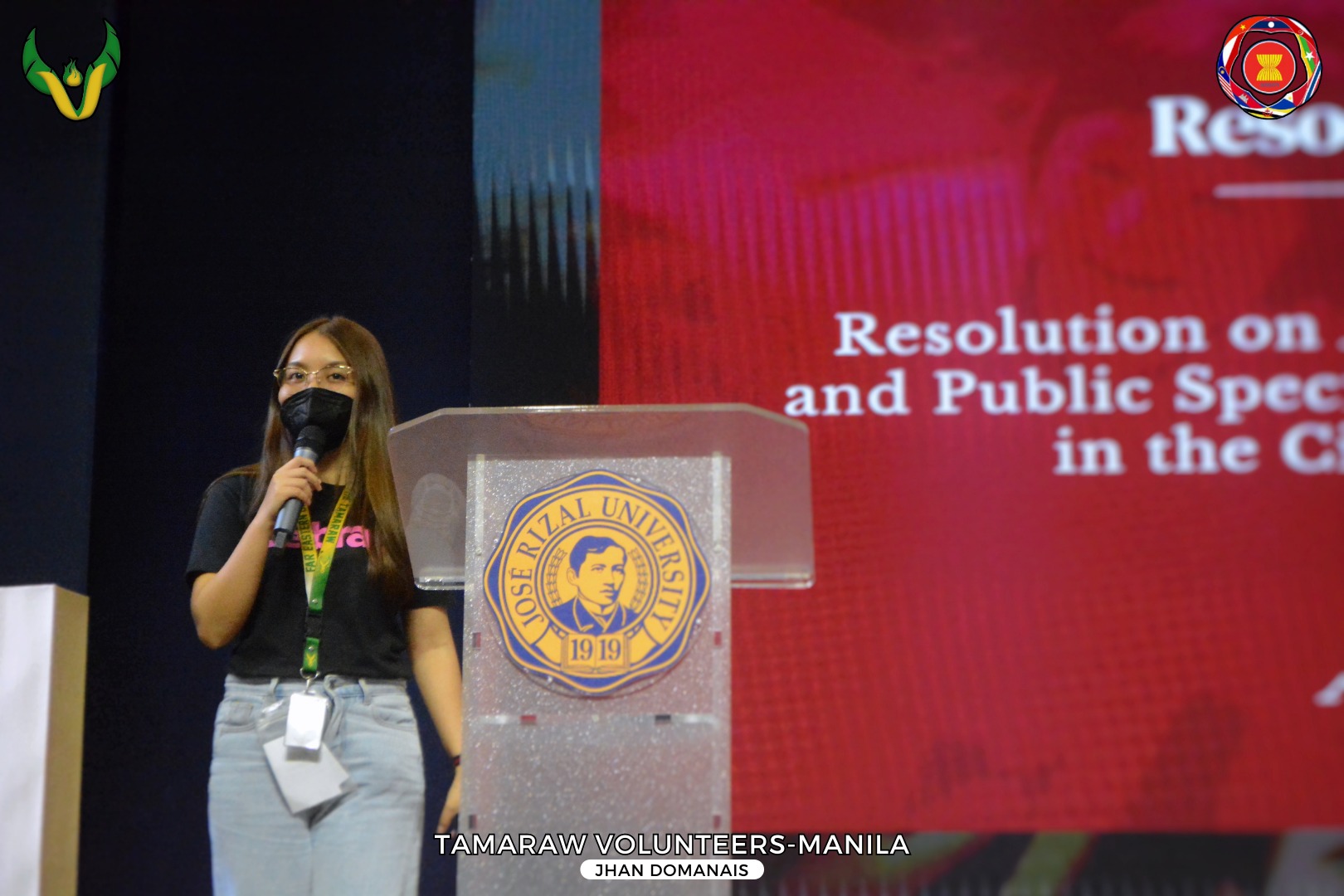 "What sets our work apart is having our resolution address the roots of the issue and not only settle for band-aid solutions. We would like to give credit to our facilitators in FEU for letting us realize the relevance of aiming for long-term and sustainable effects,"said Dela Cruz.
In a temporal world where everything seems to be fleeting, the team eyes eternal effects.
"Our proposal may have used Manila as the starting city given its capability, but we surely aim to inspire other municipalities to design and implement changes suitable for such students, making education accessible to them," said Dela Cruz.
Dela Cruz highly encourages her fellow young people to not limit themselves. Leveraging on the youth's creativity and bravery, success stories might just become endless.
"Actual platforms like the ASEAN Youth Week celebration give us the chance to stimulate intellectual discussions to forge meaningful networks and secure partnerships," said Dela Cruz.
On behalf of TamVol, she looks forward to working with Teddy Baguilat, an advocate for the environment in getting more young people involved in solving world's challenges. After all, finding answers to these equations is the shared responsibility of everyone.