In time for the start of classes for the school year 2023-2024, IAS Department Chairs Roman R. Sarmiento Jr. II (Department of Interdisciplinary Studies) and Agnes Silva (Department of International Studies) started their linkages between prominent universities and institutions in Beijing, China from August 13 to 19, 2023 .
This was made possible by the invitation and sponsorship of the Ateneo Confucius Institute under their Cultural Exchange Program titled School Leaders Group: Understanding China study tour. Its mission is to promote academic excellence through cross-cultural engagement and academic exchange between the Philippines and China
Sarmiento and Silva represented the FEU Institute of Arts and Sciences in the academic dialogue that aims to establish partnership and collaborations with top Chinese universities and institutions.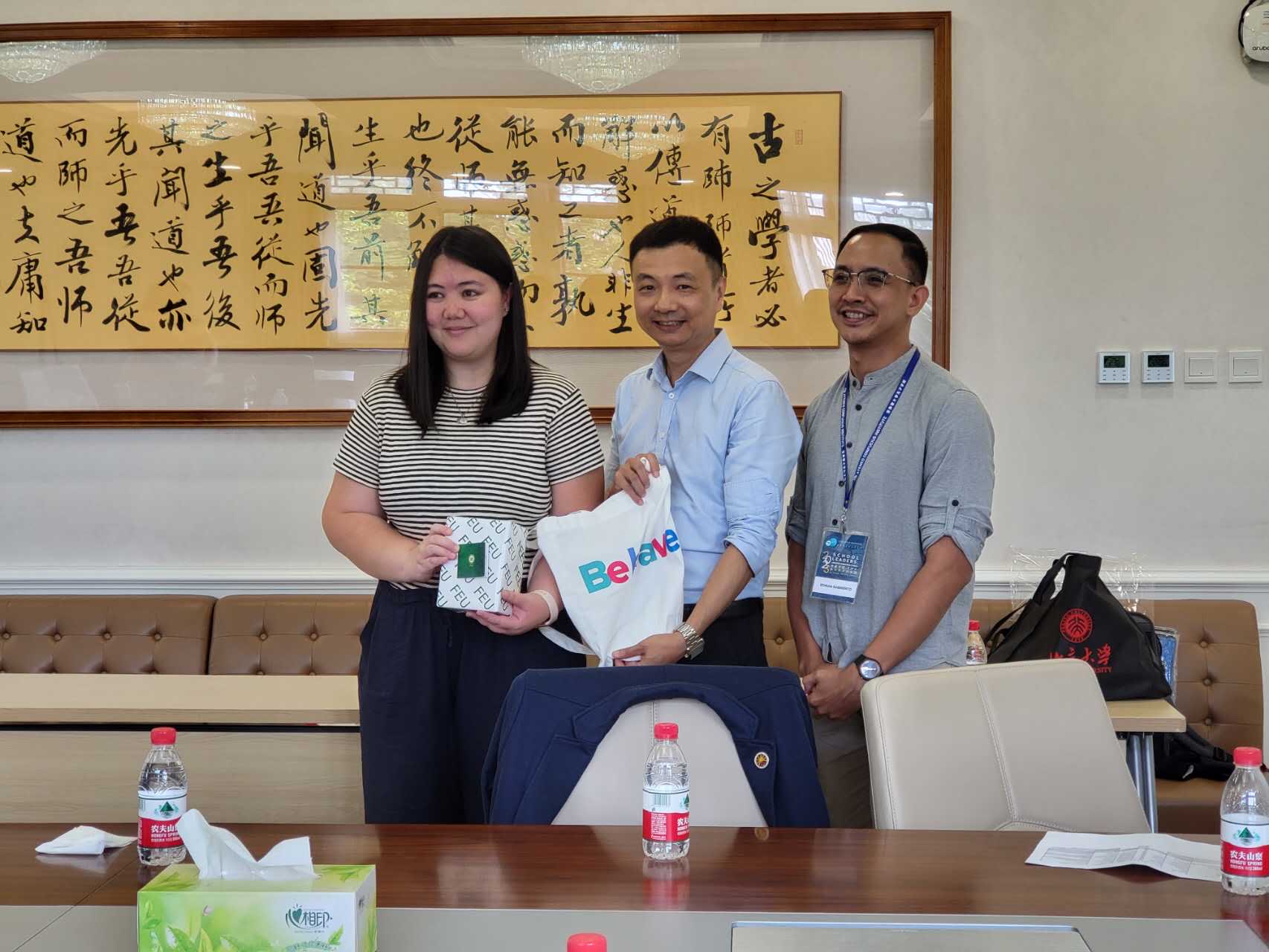 For universities, they were able to have an academic dialogue with Peking University and Beijing Normal University in regard to partnerships for research, exchange programs (student and faculty), benchmarking, and collaboration for events and conferences. For the institutions, they had a fruitful conversation to establish partnership with the Center for Language and Education and Cooperation, World Federation of Acupuncture-Moxibustion Societies, and China Academy of Chinese Medical Science Acupuncture Institute.
Aside from academic dialogues, a courtesy call at the Philippine Embassy in Beijing hosted by H.E. Ambassador Jaime FlorCruz was made, where they discussed the strengthening of Philippine and China relations through higher education programs, faculty/student exchange programs, and research projects.
The delegates were also immersed to the Chinese culture and visited significant cultural landmarks such as the Forbidden City, Summer Palace, Temple of Heaven, Confucian Temple, and one of the ancient wonders of the world, The Great Wall of China.