"Our goal is to bring back the championship to Far Eastern University and continue the winning culture of Tamaraw Woodpushers."
Said Christian Marcelo Olaybal, a member of the FEU Chess Team and University Athletic Association of the Philippines (UAAP) Season 85 Most Valuable Player, National Master as they set their eyes on being champs in the upcoming seasons.
This hunger is motivated by their recent win in the 18th Malaysian Chess Festival 2023 in Cititel Mid Valley from Aug. 27 to Sept. 4.
"Being thankful to God, my family, FEU, and everyone who helped me was the first [emotion] I felt after winning the tournament. This experience gave me more motivation and inspired me to reach new heights in chess," said Olaybal.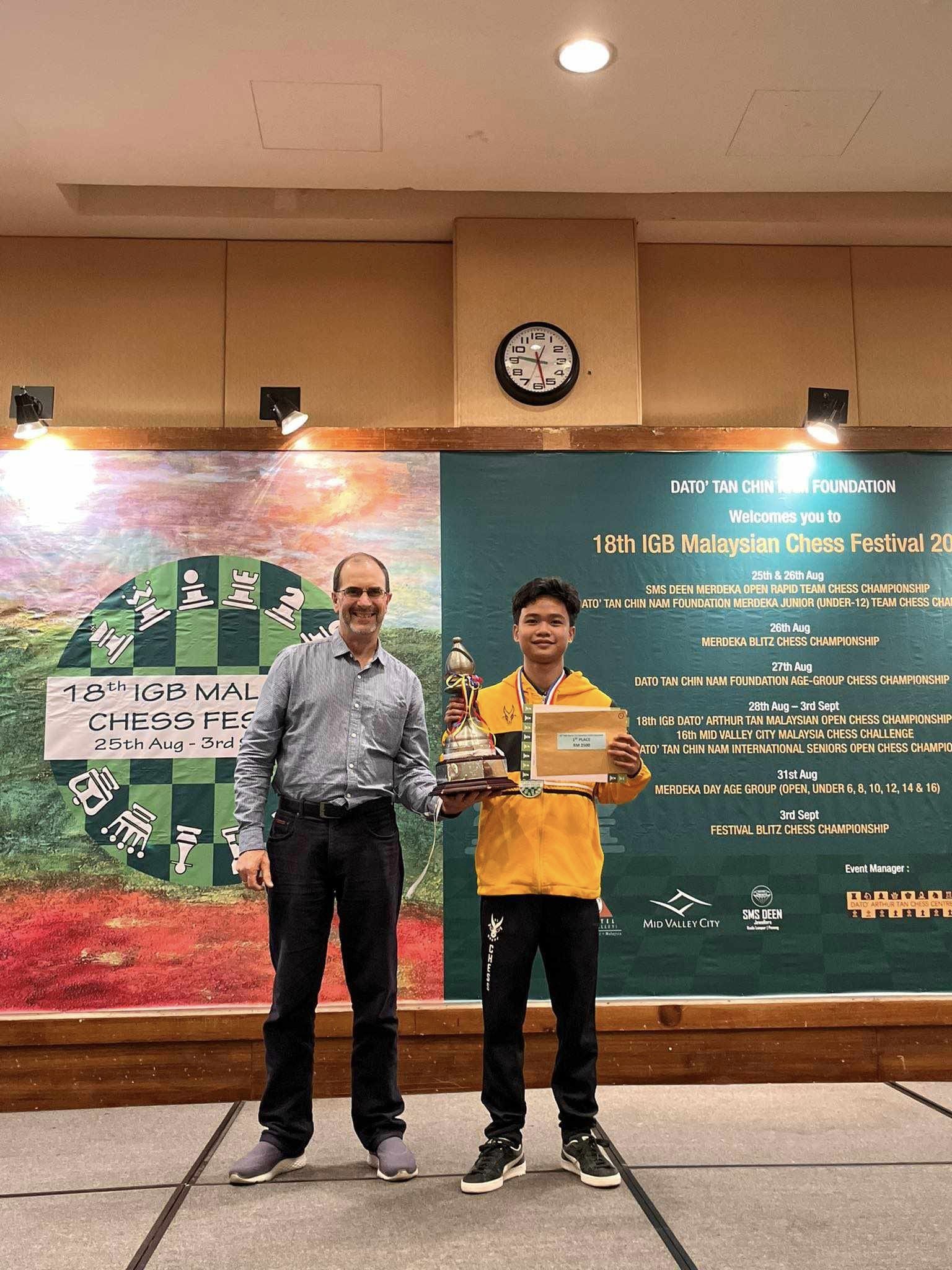 Behind this momentous triumph, Olaybal looks back on how FEU heartily his back had, giving him assurance that he can expect nothing less in their approaching battles.
"FEU also supported us by providing plane tickets and accommodations for the competition which helped put me in my best condition during the tournament. Effective training and the privilege to play in the said tournament was made possible by FEU," said Olaybal.
1 king, 1 queen, 2 rooks, 2 bishops, 2 knights, and 8 pawns. Every move is delicate to force a checkmate.
Win or lose, chess shows one how to play with grace and accept defeat. FEU, just like the queen in the chessboard commits to move in any direction to secure favorable outcomes for its students. Truly, the university is a valuable piece in this sport.